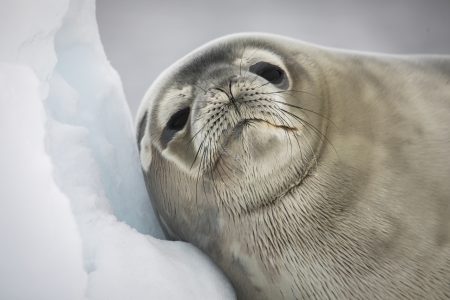 Antarctica is an icy and intriguing continent full of scientific treasures, attracting researchers and travellers alike with the beauty of its geography. True adventurers brave the extreme climate to discover the richness of the animal kingdom surrounding the white continent.
There are a wide range of routes and ship styles that will take you to Antarctica. The majority depart from Punta Arenas in Chile, Ushuaia in Argentina and Port Stanley in the Falkland Islands. Each unique route includes different stops many of which include the Falkland and South Georgia islands, scientific bases, glaciers and places with a high concentration of bird and marine life. It is important to note that stops are dependent on weather conditions and the presence of other vessels at select destinations as international agreements set a max number of visitors that can disembark at certain locations.
Antarctica Expedition Destination Highlights
Antarctica, the southernmost continent and site of the South Pole, is a virtually uninhabited, ice-covered landmass. Most cruises to the continent visit the Antarctic Peninsula, which stretches toward South America. It's known for the Lemaire Channel and Paradise Harbor, striking, iceberg-flanked passageways, and Port Lockroy, a former British research station turned museum. The peninsula's isolated terrain also shelters rich wildlife, including many penguins.
Why book Antarctica with Travel Just 4U?
We are able to offer discounts and sale prices on a variety of routes and ships. Let us know your preferred dates and which route interests you most and we'll provide you with the best possible option. Below are a range of routes we currently have on special.
Interactive Antarctica Map
Antarctica Experiences