Duration:
11 days - 10 nights
p.p. twin share. Excludes Airfares
Take $300 per person off on board the Akademik Ioffe or RCGS Resolute and contact us for further discounts with this Cruise Company. 
* Cruise Offer for RCGS Resolute 2018/19 bookings $1600 p/p discount + Hotel in Ushuaia + $70 SPA or Dinner credit), only until 30th August 2018.
This Antarctic cruise explores the Antarctic Peninsula over a period of 10 nights/11 days. A classic itinerary for whale watching, seabird viewing, visiting penguin colonies and experiencing zodiac excursions in Antarctica. Camping in Antarctica is included.
Towering glaciers, amazing wildlife encounters, snow-covered landscapes, massive icebergs and the option to choose your favourite activities every day make this voyage the perfect introduction to the white continent. In the waters of the Antarctic Peninsula, we spend our days off the ship exploring by Zodiac boat, making shore landings in the company of our expert guides. By breaking into small special interest groups, we discover Antarctica and its remarkable wildlife through photography, Zodiac excursions, hiking onshore, and for the more adventurous, camping and sea kayaking. Visits to historic huts and working research bases add another dimension to the voyage.
NEW: CIRCLE CROSSING and PHOTOGRAPHY SYMPOSIUM on March 11, 2019 voyage with DAVE BROSHA and PAUL ZIZKA.
On this new circle crossing, we plan to navigate via Matha Strait and will attempt a shore landing at Detaille Island, below the Antarctic Circle. An additional highlight of this departure will be the shipboard photography symposium open to all guests. The sunrises and sunsets in March provide a staggering palette of oranges, pinks and purples, setting the snowy mountains of the Antarctic continent ablaze with colour. With darkness, comes light – and in March, we have a very real chance of encountering the mythical Aurora Australis. Our photographic goals on this departure will be formed and led by the light available both onshore and on the water. With a varied and diverse itinerary and flexible plans, we aim to make the most out of the beautiful light, even if outside conventional shore landing times. View detailed trip notes for more information.
Departs from Ushuaia – Return to Ushuaia 
Start & End Dates:
November 19 – 29, 2018 (Ship: Akademik Ioffe)
December 10 – 20, 2018 (Ship: RCGS Resolute) 
March 1 – 11, 2019 (Ship: RCGS Resolute) 
March 4 – 14, 2019 (Ship: Akademik Ioffe)
March 11 – 21, 2019 (Ship: RCGS Resolute) 
March 21 – 31, 2019 (Ship: RCGS Resolute) 
* Cruise Offer for RCGS Resolute 2018/19 bookings ($1600 p/p discount + Hotel in Ushuaia + $70 SPA or Dinner credit), only until 30th August 2018. 
*Please note that the final cabin price is dependent on configuration, the USD exchange rate and availability.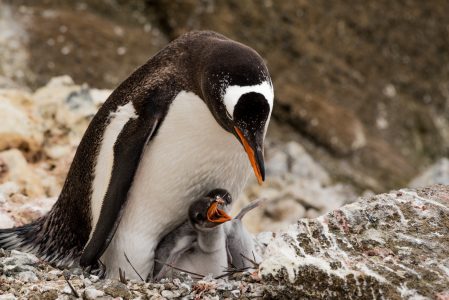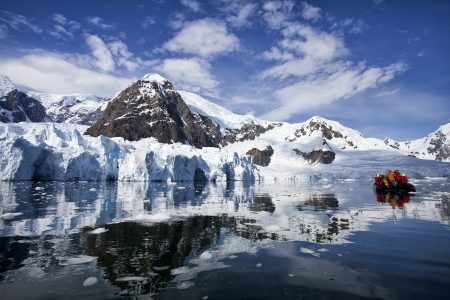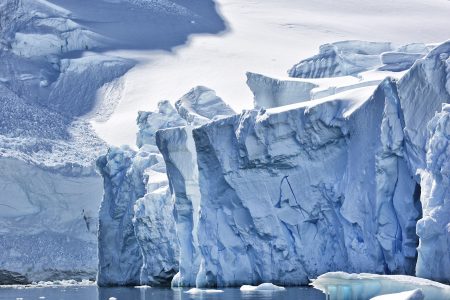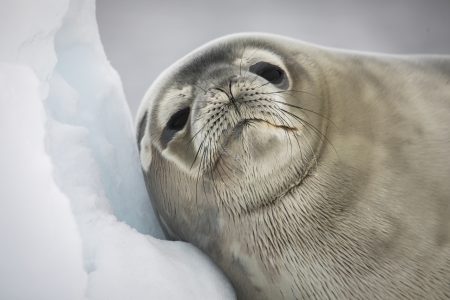 Overview
Overview
| | |
| --- | --- |
| Day 1 | Ushuaia, Argentina |
| Days 2 to 3 | Drake Passage |
| Days 4 to 7 | Antarctic Peninsula |
| Day 8 | South Shetland Islands and Deception Island |
| Days 9 to 10 | Drake Passage and Cape Horn |
| Day 10 | Ushuaia, Argentina |
Itinerary
Itinerary
Day 1 — Ushuaia, Argentina
Arrive in Ushuaia, Argentina, the world's most southerly city, where you board your expedition ship. In the early evening, we set sail along the Beagle Channel and push out into the Drake Passage, direction Antarctica. | If your journey commences in the southern Chilean port city of Punta Arenas, we gather at a central meeting point and transfer to the wharf where we embark our expedition ship.
Giant petrels, albatross and smaller Cape petrels are our companions as we transit the Drake Passage. Join the ship's Captain on the bridge and learn about the operations of our modern research vessel. Throughout the day our onboard experts educate us with a series of presentations about the environment, wildlife and history.
Take a deep breath – you have arrived. Welcome to Antarctica! This morning the magnificent snowy peaks are laid out before us. It's a truly awesome sight. The waterways of the Antarctic Peninsula are home to deep bays, pristine coves and inlets and numerous small islands. The Gerlache coastline features heavily glaciated mountains permanently covered in ice and snow. Rocky outcrops are home to Gentoo, Adelie and chinstrap penguin rookeries and the waters are rich in marine life. We frequently encounter seals, including the powerful leopard seal. Curious humpback whales and the smaller minke whales are present much of the time as they feed on the vast schools of krill. Sightings of orca are not uncommon. Every day we plan an exciting range of activities including guided hikes on shore and visits to wildlife colonies with our expert naturalist guides. The historic huts and science stations located along the peninsula provide a fascinating glimpse into the past and potential future. Zodiac cruising among the ice searching for seals and whales is a memorable activity. Meanwhile, the sea kayakers may range several miles from the ship. Our resident photography guide will be on hand to help you with your camera setting and image composition. Somewhere along this stretch of coastline, we plan a night on shore, camping in Antarctica. We have all the right gear and equipment and an expert team to make it happen – all you need is an adventurous spirit!
After several busy days of exploration along the Antarctic Peninsula, we head for the South Shetland Islands. If the weather conditions allow, we sail the ship into the flooded volcanic caldera at Deception Island, a very dramatic location. History is all around us as we explore the old whaling station, with its rusted relics and dilapidated wooden buildings.
As we make our way back to South America, the educational presentations continue and we enjoy an entertaining and memorable voyage recap by our Expedition Leader. If weather conditions allow, we hope to make a rounding of Cape Horn. It's a fitting place to reflect on a wonderful expedition. Approaching the entrance to the Beagle Channel in early evening light, we enjoy a special dinner attended by the Captain of the ship
In the early morning, we arrive into Ushuaia. It is time to say farewell to your crew and fellow travellers. Guests will be transported to their hotels or to the airport for return flights home.
Inclusions
Inclusions
Educational presentations from experienced guides such as ornithologists, glaciologists, historians, geologists, naturalists and marine mammals experts.
Photography advises and instructions from the resident photographer. Extended photography workshops available on select departures
All zodiac and landing excursions.
Zodiac cruising, hiking, guided walks, photography workshops, fitness & yoga.
All meals during the voyage prepared by One Ocean Expeditions chefs.
Welcome reception & welcome dinner.
One Ocean Expeditions Farewell dinner hosted by the Captain.
Daily afternoon tea with fresh snacks.
Coffee, tea & hot chocolate available anytime.
Access to wellness area (Finnish Sauna, Plunge Pool filled with sea water, Hot Tub).
Natural essential oil amenities.
Services of English speaking medical officer.
Use of multimedia room to download images. Lightroom, Adobe, Photoshop and card readers are available for use on MAC and PC computers.
Windproof/waterproof jacket and bib pants.
Comfortable insulated rubber boots.
Water resistant binoculars.
Waterproof backpack.
Trekking poles available on shore.
From/ to designated meeting points to/from the ship.
Additional transfers in welcome / departure cities (only applicable on certain departures).
Luggage transfer from designated locations to/from your cabin.
Not included
International airfare
Passport and visa expenses
Government arrival and departure taxes not mentioned above
Meals ashore unless otherwise specified
Comprehensive travel insurance
Excess baggage charges
Waterproof pants for Zodiac cruising, or any other gear not mentioned
Laundry, bar, beverage and other personal charges unless specified
Phone and internet charges
Voluntary gratuity at the end of the voyage for shipboard staff and crew
Additional overnight accommodation
Optional kayaking activities
Extras
Sea Kayaking at an extra cost of US$695 – Arctic & Torngat Explorer (Canada's East Coast 'Fins and Fiddles' & 'Golf Expedition' sea kayaking is complimentary), US$795 – Antarctic (Epic Antarctica: USD1590, Chilean Fjords: USD495) per person. Pre-registration required at time of booking. Confirmed access to kayak at any offered excursion. Limited to 16 passengers per voyage. Includes high-quality kayaking equipment.
Sea Kayaking, Stand up Paddling and Cycling including gear free of charge (Fins and Fiddles and Golf Expedition departures only).
Overnight Camping (Antarctica only, included in the voyage price) including high-quality equipment. No pre-registration required. Camping is available on select departures only and can be affected by itinerary and weather conditions. Please see your full itinerary for further details.
Airfares
Travel Just 4U has competitive South America Flights to get you to the starting point of your chosen Holiday. Contact one of our Travel Consultants for a full quotation including airfares, stopovers and any additional travel you wish to organize.
Other Antarctica Experiences