Duration:
18 days - 17 nights
p.p. twin share. Excludes Airfares
This "Best of Peru" travel suggestion has it all; and in a country with so much to offer, this is the best way to make sure you don't miss the important places!  From the city of Lima, to the Amazon and the exotic luxurious Ceiba Tops Lodge, to view nature on Ballestas Islands, to the mysterious Nazca Lines, through to the Andean Mountains and the Colca Canyon (home of the majestic Andean Condors), to the man-made reed islands on Lake Titicaca and finally to the pinnacle moment of your journey, the Incan Empire's capital city Cusco and the lost city of Machu Picchu.  The diversity and variety of experiences you will encounter during this suggested Peru travel itinerary is truly amazing.  Don't miss this Best of Peru opportunity!
Overview
Overview
| | |
| --- | --- |
| Day 1 – 2 | Arrive Lima & Sightseeing Tour of the city |
| Day 3 -4 | Journey to Iquitos, arrive at Ceiba Tops Lodge and Sightseeing Tour into the Amazon |
| Day 5 | Return to Lima |
| Day 6 | Journey to Paracas |
| Day 7 | Sightseeing the aquatic nature reserve of Ballestas Islands |
| Day 8 | Journey to the mysterious Nazca Lines and wonder how the etchings go there! |
| Day 9 | Arrive in Arequipa and enjoy a city tour |
| Day 10 | Journey to the Andean town of Chivay and view the Colca Canyon |
| Day 11 | Visit Cruz del Condor and the Andean Condors, then journey to Puno |
| Day 12 | Discover the man made reed islands on Lake Titicaca |
| Day 13 – 14 | Journey to Cusco and sightseeing tour |
| Day 15 | Arrive in Sacred Valley and sightseeing tour |
| Day 16 | Enter the lost city of Machu Picchu! |
| Day 17 – 18 | Return to Cusco and depart for your onward journey! |
Itinerary
Itinerary
Day 1: Arrive Lima
Airport transfer to hotel.  The hotel we recommend is located in the Miraflores district.  This district is the new cultural and social hub of Lima.  Miraflores boasts many culinary restaurants, local shops, cafes and theatres, making the district popular with travellers and brings a cosmopolitan atmosphere to your Peruvian adventure.  The Miraflores district is also easily accessible to the historical city centre.  The distance from Miraflores to the airport is approximately between 30 to 45minutes.  The rest of the day is at your leisure.
Day 2: Sightseeing Lima
After breakfast there is a half day tour to explore Lima's ancient history through its historical sites. Peru's capital is a rich kaleidoscope of colonial architectural jewels, revered pre-Columbian sites, charming residential areas, and vibrant shopping districts perched over the blue Pacific. Explore these many facets, including the 16th century Plaza Mayor (Main Square) – still graced by the Government Palace and the City Hall. You will also visit the Cathedral and the San Francisco Convent, built in the 17th century, and its "Catacombs" ancient underground cemetery of Lima. The tour continues along the city's lovely Pacific coast through the enchanting neighborhoods of San Isidro, Miraflores and Larco Mar.
Day 3: Lima to Iquitos
This morning you will be met by your guide in the lobby of your hotel for your private transfer to Lima airport for your flight Lima-Iquitos. (Lima-Iquitos flight is not included in the package price and is quoted separately). Upon your arrival into Iquitos you will be met by a representative of Ceiba Tops Lodge and given a brief orientation of the city and then transferred to the Explorama dock for your transfer on a 25mile journey down the Amazon to Ceiba Tops Lodge. Ceiba Tops lodge is one of the most luxurious properties in the Iquitos area and your 2 night stay will allow you to enjoy the Amazon in comfort as all rooms come with air conditioning and private bathrooms. With gardens, hammocks, the rainforest reserve, the rest of the day is yours to explore this unique lodge and surroundings.
This afternoon once you are all settled into your room your guide will take you on a hike in the beautiful primary rainforest reserve surrounding the lodge, which includes many huge trees festooned with epiphytes. After dinner there may be local flute or guitar music at the El Toucan Bar or the guides are always ready to relate some of the many legends of the Amazon forest. Lunch, Dinner. Overnight Ceiba Tops
Day 4: Sightseeing Ceiba Tops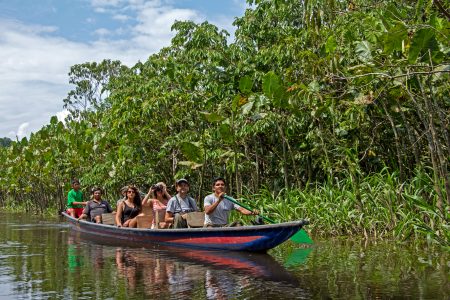 Today's exploration into the Amazon starts with a morning boat ride spotting dolphins and visiting a small village of Yagua Indians.  With approximately 3000 – 4000 surviving Yagua Indians scattered throughout the Amazon basin, it is a unique experience. Your guide can explain the local Yagua Indian culture and how they were affected by the arrival of Europeans and the passing of time.  You will have the opportunity to see some of the local crafts and if permitted a demonstration of the hunting blowgun still used by some of the Yagua elders.  The afternoon is a little more relaxing with a walking excursion to the neighbouring local town of Indiana. This town was originally a Canadian Franciscan Mission.  Indiana has now grown into a large river community with its own market, school and hospital.
Breakfast, Lunch, Dinner. Overnight Ceiba Tops.
Day 5: Depart Ceiba tops/Iquitos
This morning you will have the choice of a morning walking or boating excursion to further enjoy the rainforest and Amazon River. In the afternoon there is a transfer waiting for you for your journey back to Iquitos and to the airport for your flight from Iquitos to Lima (flight Iquitos-Lima is not included in package prices, this is quoted separately). Due to connecting times you will need to have one night back in Lima at the airport hotel before continuing on with your Peruvian adventure the following day.
*Due to the ever-changing nature of the rainforest, day-by-day activities are subject to change due to weather, trail or river conditions.
Day 6: Journey Lima to Paracas (Ica Region)
This morning you will have a coach transfer from Lima to Paracas,  When you arrive into Paracas you have the rest of the day at leisure. We have selected a hotel with a great atmosphere and eateries nearby.
Day 7: Paracas – Sightseeing Ballestas Islands – Journey to Nazca
Today begins early with a sightseeing journey to the aquatic nature reserve of Ballestas Islands.  After exploring the Ballestas Island your journey continues with a short transfer down to the town of Nazca.  On arrival to Nazca, you will be taken to your hotel and then you are free to explore Nazca.
Day 8: Nazca to Arequipa with Nazca sightseeing
This is your opportunity to see the remarkable Nazca lines. Look for the giant figures of the hummingbird, spider, monkey, fish, shark, orca, Llama, and lizard.  We have two options available at an additional cost. The first option is to have a scenic flight over the Nazca lines, an aerial view of this ancient drawings will give you a fantastic view of just how big the etchings are and you will still wonder after this flight just how the Incas formed these lines so many centuries ago.
Don't worry if flying is not for you, there are several sightseeing coaches (at an additional cost) that operate in the morning and will take you to a few of the drawings so you can get a great perspective of these unique drawings, again you will be amazed just how big these sites are and will leave you puzzled on how the Incas created these masterpieces.
Day 9:  Arequipa + Half Day City Tour
Today is a morning tour of Arequipa, whose historic centre was named a UNESCO World Heritage Site in 2000, in recognition of its architecture and historic integrity.  You will then have the remainder of the day to explore Arequipa on your own or have a relaxing afternoon and take in some of the historical sights you have seen the past few days.
Day 10 – Arequipa to Colca Canyon/Chivay
After a relaxing morning your journey continues to the Colca Canyon, this coach trip is stunning as you travel past the spectacular Misti and Chachani volcanoes and hot springs. Once you arrive in Chivay your driver will take you to view the Colca Canyon and then you are able to have a relaxing afternoon in the thermal springs of Chivay, a perfect way to relax and soak up the atmosphere and culture of Peru.
Day 11: Sightseeing Colca Canyon & onto Puno
The Colca Canyon is one of the world's deepest canyons and twice as big as the Grand Canyon. The magnificent sight presents amazing photographic landscape opportunities for photographers and even better if you can catch a condor gliding in the skyline.
When you arrive into Puno you will be have the remainder of the day at leisure. This city is located on the shore of Lake Titicaca and has been named as the 'Capital Folklorica del Peru' (Folklore capital of Peru) due to its wealth of artistic and cultural expressions particularly dancing.
Day 12: Sightseeing Lake Titicaca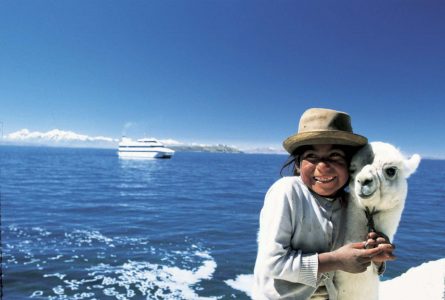 Today is another Peruvian breathtaking day with a full day discovering the spectacular Lake Titicaca, its floating reed islands and their inhabitants. This tour will take you to two islands called Uros and Taquile where you will be able to meet the locals occupying these islands.
Day 13: Depart from Puno to Cuzco
When you arrive into Cusco after lunch, you will be transferred to your Cusco hotel. Cusco was the capital of the Inca Empire and has an elevation of 3,400m above sea level.  We recommend you spend the rest of first day in Cusco at leisure to allow your body to adjust to the altitude.
Cusco is also the archaeological capital of South America and for a good reason.  It is one of the most important destinations in Peru and the gateway to one of the world's most sacred ruins of an amazing ancient culture.  With a mix of Spanish and Ancient Incan cultures, there are cobble-stoned streets, interwoven stone walls, Inca buildings, Andean Baroque structures from the Colonial Period like the Cathedral.  You can stroll through the picturesque neighbourhood of San Blas or dine in one of the many modern cafes, bars and restaurants.
Day 14: Sightseeing Cuzco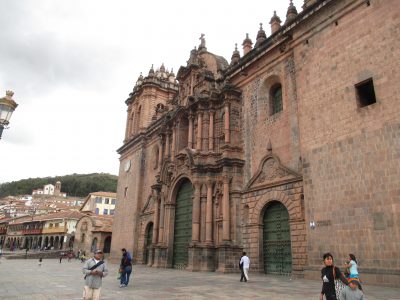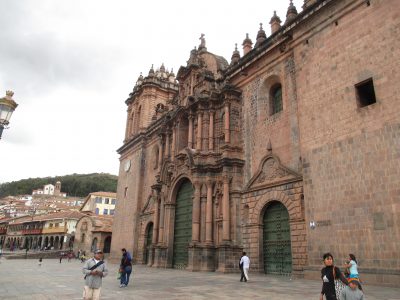 It's an early start to the day with a half day sightseeing tour of Cusco.  The tour today takes you to visit the Korikancha (Temple of the Sun), the Cathedral, and then continuing on to the nearby archaeological sites of Tambomachay (Inca Fountains), Puca-Pukara (the red fortress), Qenko (Scared site) and finally the famous gigantic Inca fortress of Sacsayhuaman.
Day 15: Journey from Cuzco to Sacred Valley
Today you will have a full day sightseeing to the Sacred Valley of the Incas. The Sacred Valley is home to some breathtaking towns and sites including Maras, Moray, the fortress of Ollantaytambo and Pisac. Seeing these ruins and visiting the towns will enlighten your knowledge of just how sophisticated the Incas were and an insight into their ancient way of life.  Tonight you will stay in the Sacred Valley so you can enjoy more of the sights at your leisure and perhaps visit the colourful market of Pisac.
Day 16: Journey from Sacred Valley to Machu Picchu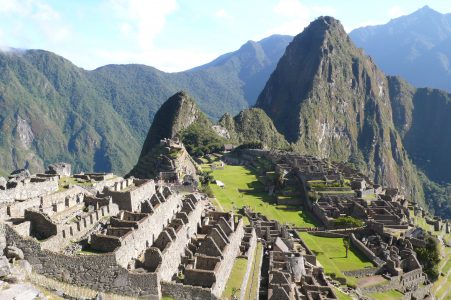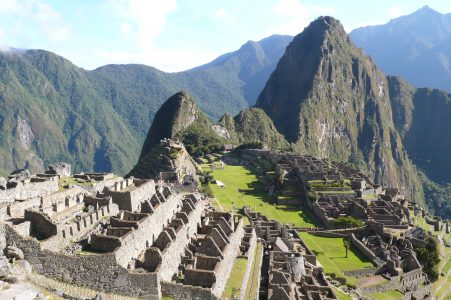 Machu Picchu is one of the main attractions when visiting Peru. Today is the day you will not only see Machu Picchu but you will breathe the magic and the beauty of Machu Picchu!
Your full day Machu Picchu tour starts off with a transfer and train to Aguas Calientes for your bus ride up to Machu Picchu. This is an excellent option for those who do not have time to hike the Inca Trail or wish not to.  Soak up the significance of your visit, enjoy the beautiful location and marvel in the intellect and architectural ability of the ancient Incan culture.  It is amazing and spectacular just how appropriately located Machu Picchu is in its complimenting surroundings. The Inca Trail Walk can also be arranged for those wishing to experience the beautiful hike to Machu Picchu.
Due to Machu Picchu's popularity with all travellers, we suggest that you go back for a second visit early the following morning before the trains arrive with the day tours.  Spending time in the lost city of the Incas, soaking up the atmosphere without the crowds is a real spiritual experience.  Hotels are located in Aguas Calientes and there is the option to stay at the Orient Express Hotel at the entrance gate into Machu Picchu.  Please advise if you would like us to quote for this.
Also to consider is the climb up Huayna Picchu Mountain, tickets are limited and pre-booking is required. Please let us know if you wish to add it to your itinerary.
Day 17: Journey from Machu Picchu to Cusco
After a relaxing morning in Machu Picchu or Aguas Calientes, we will take you back by train to your Cusco hotel.  On arrival into Cusco you have the remainder of the day to relax, dine, wander through the colourful markets or get last minute souvenirs to remember your time here.
Day 18: Depart Cusco
After breakfast your 'Best of Peru' adventure concludes with a departure transfer to Cusco Airport or train station.
Inclusions
Inclusions:
Arrival & departure transfers in Lima
3 nights accommodation  Lima
Half day Lima city tour
Half day Lima Museum tour
Arrival & departure transfers in Iquitos
2 nights accommodation  Iquitos
Iquitos entrance fee
Transfer Lima to Paracas
1 night accommodation  Paracas
Ballestas Island tour from Paracas
Transfer Paracas to Nazca
1 night accommodation  Nazca
Over flight of Nazca lines
Transfer Nazca to Arequipa
2 nights accommodation  Arequipa
Half day tour of Arequipa
Transfer Arequipa to Colca Canyon
Morning condor viewing of Colca Canyon
1 night accommodation  Chivay (Colca Canyon)
Transfer Colca Canyon to Puno
2 nights accommodation  Puno
Full day tour of Lake Titicaca
Transfer Puno to Cusco
3 nights accommodation  Cusco
Half day tour of Cusco
1 night accommodation  Sacred Valley
Full day tour of Sacred Valley
1 night accommodation  Machu Picchu
Full day tour of Machu Picchu
Breakfast daily
Not included:
International and internal flights
Items of personal nature
Drinks (alcoholic and non-alcoholic)
Tips to Drivers, guides and porters
Airfares
Travel Just 4U has competitive South America Flights to get you to the starting point of your chosen Holiday. Contact one of our Travel Consultants for a full quotation including airfares, stopovers and any additional travel you wish to organize.