Duration:
10 days - 9 nights
p.p. twin share. Excludes Airfares
Bolivia: A destination that always makes you dream! All visitors are fascinated by the Andean and pre- Colombian civilizations (Tiwanaku and Inca); by the exquisite and sublime colonial cities (Potosí and Sucre) and by the unique natural sites (Lake Titicaca and Uyuni Salt Flats).
An extension to the Jesuit Missions is proposed at the end of the circuit. The visit of these monuments classified by Unesco will enhance this beautiful journey.
The below tour is fully flexible with departure dates and can be modified to your own personal travel preferences, please contact us for an obligation free enquiry.
Overview
Overview
| | |
| --- | --- |
| Day 1 -2 | Sucre to Potosi Mine Tour |
| Day 3 | Travel to Uyuni to prepare for the journey through the Salt Lakes |
| Day 4 – 6 | Drive through the vast beautiful Salt Lakes |
| Day 7 – 8 | Tour of San Pedro de Atacama and the Tatio Geyser |
| Day 9 | Transfer to Santiago (Chile) |
| Day 10 | Santiago City Tour |
| Day 11 | Depart Santiago for your onward journey / next adventure |
Itinerary
Itinerary
Day 1: Sucre to Potosi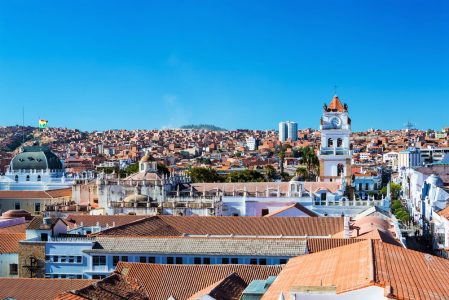 The journey from Sucre to Potosi will take approximately 3-4 hours and with plenty of photo and rest stops along the way. Potosi is a silver mining town founded in 1545 and soon thereafter the boom into silver mining began. During the boom it became the largest and wealthiest city of the Americas, but as the silver dried up the poverty began to rise. Potosi is also home to some amazing churches, colonial architecture and has a great atmosphere of true local spirit.
Day 2: Half day Mines tour, overnight Potosi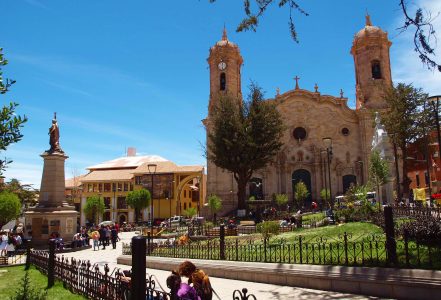 You will start the day with a visit to the miners' market. After this you will continue to the mine where you will see tunnels made from stone over 450 years ago, pass through over 3 km of interconnected mine tunnels and descend through 5 levels before entering deep into the heart of the mountain. There's always an exit nearby if you want to leave halfway. Our guide will help you gain fascinating insights into the lives of the hundreds of working miners. You will also experience the excitement of a dynamite explosion and listen to accounts of the miners' culture and working conditions.
Day 3: Potosi to Uyuni by Coach
Uyuni is located in Bolivia's south western corner and can be cold in the evenings, however despite the cold Uyuni has the wonderful 'happy go lucky' Bolivian attitude and atmosphere.
Day 4: Start Salt Lakes tour (3 days) Uyuni to Tahua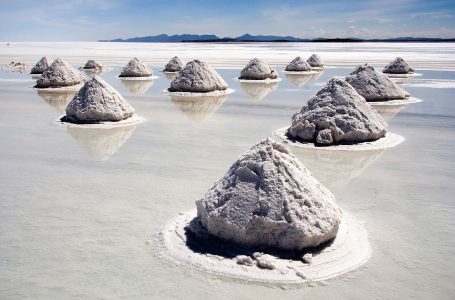 Today you start your Salt Lakes tour. On route you will visit the Cementerio de Trenes (a graveyard of steam locomotives) used in the filming of Butch Cassidy & the Sundance Kid. Your first stop is at Colochani host to many micro salt factories. We continue to Fish Island (Isla de Pescadores) and sample the local cuisine for lunch. Then it's onto Tahua for the Mummy caves of Coqueza. The remainder of the day in Tahua is at your leisure. Tonight's stay will be at your Salt Hotel (built of salt) in Tahua nestled against the surrounding mountains.
Day 5: Tahua to Ojo de Perdiz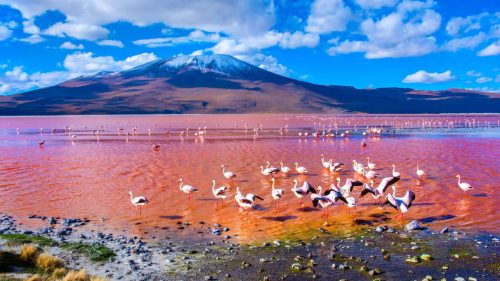 After breakfast we start with a short road trip to the Red Lagoon and then view the Chiguana salt flat and the Ollague volcano! After lunch (perhaps try the local produce) you will visit some wildlife areas before continuing onto Ojo De Perdiz for the night.
Day 6: Ojo De Perdiz to Chilean boarder/San Pedro De Atacama.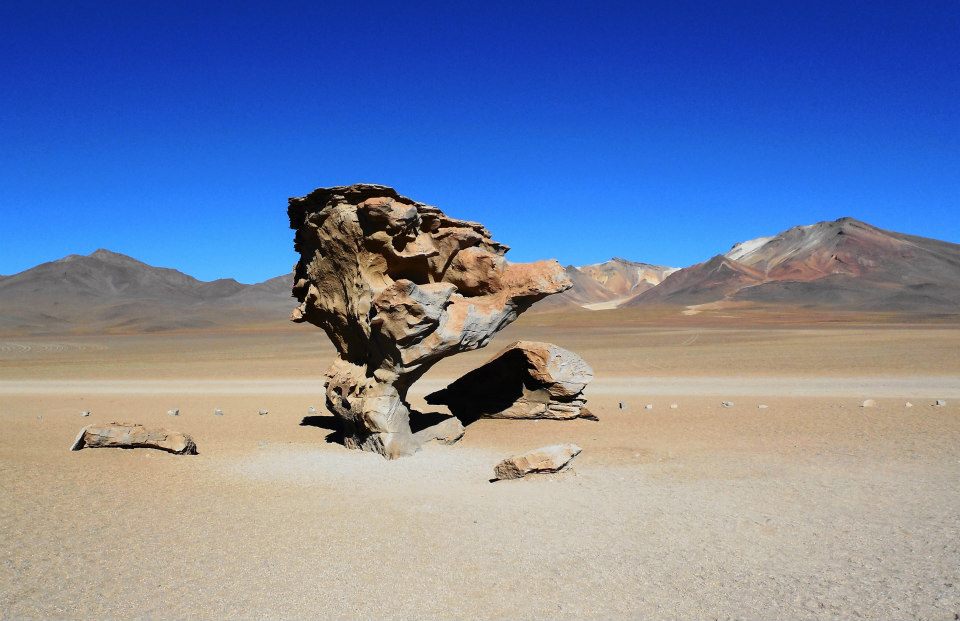 It's an early start this morning we leave before breakfast for Ojo de Perdiz to visit the Stone tree, Geysers (volcanic zone) and hot springs! After breakfast we continue to see the green and white lagoons before heading to the Chilean border. After crossing the Chilean border a coach will take you to the town of San Pedro de Atacama.
Day 7: Museum, Toconao and Atacama Salt Flats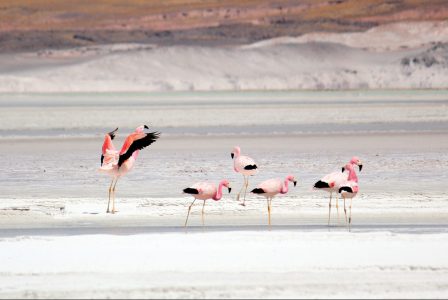 This morning your full day tour starts with a visit to the Toconao Village and Salar de Atacama (giant salt flat). Toconao is an oasis with its beautiful bell tower and alleys packed with small craft workshops. We stroll through the orchids that line the ravine of Jere. We then continue to the largest salt flats in Chile, the Salar de Atacama. We proceed to the Chaxa Lagoon where three types of flamingos & other birds & flora inhabit. In the afternoon we visit the Archaeological museum which has an overview of the cultural evolution of the region.
Day 8: Tatio Geyser and hot springs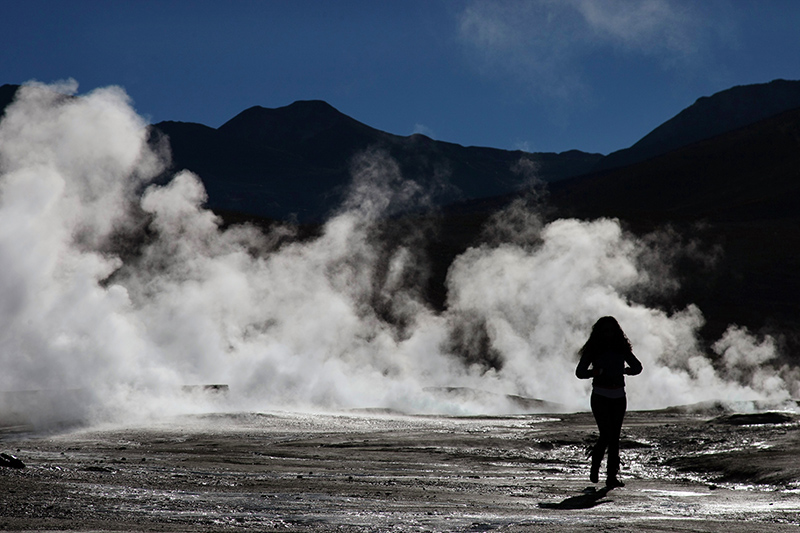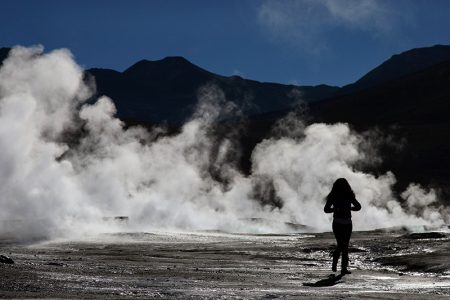 A full day of adventure awaits you today in the Atacama Desert. We visit the Tatio Geysers ascending to around 13 to 14.000 feet. The geysers are an amazing geothermal field and the fumaroles can only be seen at dawn under the first rays of sun. You will be shown small geysers and scalding mud craters with different colours as a result of the minerals contained in the water. We return to San Pedro along a mountain road with stunning views of the Puntana volcano and the peaks of Torcopuri. Later in the day you will enjoy the cascading pools of Puritama hot springs hidden in the mountain canyon surrounded by pampas grass. Bathe in the warm waters to relax and rejuvenate before returning back to your hotel.
Day 9: San Pedro De Atacama to Santiago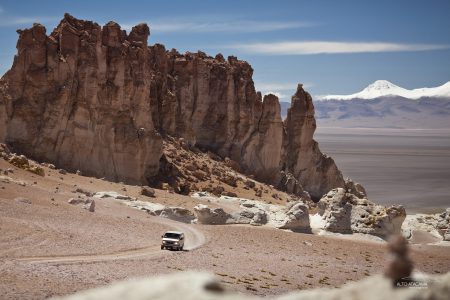 This morning your tour of San Pedro De Atacama concludes and after breakfast you will have a departure transfer to the airport for your flight to Santiago.
Arriving into Santiago, Chile you will be amazed at the impressive high-rise architecture and modern city life. Located in the centre of Chile it is a main gateway to many South American attractions. As with any capital city, it is loud and full of bustle but don't be put off, this is a city of culture and character aplenty, and home to over 5 million people so you should be able to find everything you need in this modern day city. The hotels we have selected in this package are centrally located and close to some fantastic Chilean cuisine, don't forget to try out the wine from this region.
Day 10: Santiago Half Day City Tour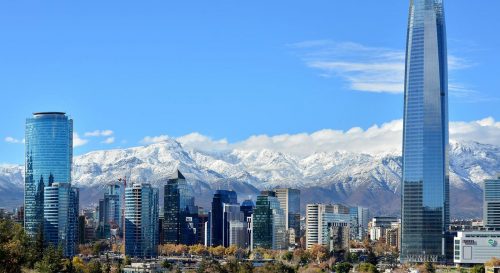 To understand and appreciate this underestimated city we have included a morning city tour of Santiago. The tour includes the Bernardo O Higgins Avenue running east west and dividing the city into two main parts; the providencia district and its commercial center Balmaceda park, San Cristobal hill and the metropolitan park, the forestal park. You will also visit the fine art museum, Plaza de Armas with the Cathedral and Town Hall. Further down is the oldest part of the city with uniquely constructed mansions. On the way we will include the exclusive Union Club, the National Library and the central Santa Lucia hill.
Day 11: Santiago
This morning your stay in Santiago concludes, from here you might be just starting your trip and we suggest going down south to see the amazing beauty contained within Patagonia or perhaps head west and view the awe inspiring Iguazu Falls.
Inclusions
Inclusions
Arrival & departures transfers in all cities
All tours as mentioned in itinerary
10 nights accommodation in 3* and 4*Hotels – Breakfast included
Price based on two adults travelling together.
Not Included
International and internal flights
Items of personal nature
Drinks (alcoholic and non-alcoholic)
Tips to Drivers, guides and Porters
Airfares
Travel Just 4U has competitive South America Flights to get you to the starting point of your chosen Holiday. Contact one of our Travel Consultants for a full quotation including airfares, stopovers and any additional travel you wish to organize.
Other Bolivia, Chile Experiences