Duration:
12 days - 11 nights
p.p. twin share. Excludes Airfares
Discover the taste of Peru with a different perspective of the country. Start this journey with a memorable culinary experience guided by a well-known Peruvian Chef. Discover the vibrant city of Lima and its colonial and modern contrasts including a visit to Casa de Aliaga, Americas' oldest dwelling, which has belonged to the same family for 17 generations. Visit the Inca's Empire capital, Cusco, and be amazed by the sophistication of this ancient civilization; climax it with a visit to Machu Picchu. Then journey to Puno and Lake Titicaca, home to the man-made floating reed islands and its local families. This journey includes all breakfasts and English speaking guides for all the tours to make the most of this a memorable trip.
Overview
Overview
| | |
| --- | --- |
| Day 1 | Arrive into Lima |
| Day 2 | Cooking Lesson + Sightseeing Lima |
| Day 3 | Lima to Cuzco |
| Day 4 | Sightseeing Cuzco + Nearby Ruins |
| Day 5 | Journey from Cuzco to Sacred Valley |
| Day 6 | Machu Picchu on the Vistadome |
| Day 7 | Journey from Machu Picchu to Cuzco |
| Day 8 | Cuzco at Leisure |
| Day 9 | Cuzco to Puno |
| Day 10 | Puno – Titicaca – Uros – Puno |
| Day 11 | Lake Titicaca – Puno |
| Day 12 | Flight Puno to Lima – End of Program |
Itinerary
Itinerary
Day 1 – Arrival into Lima
Airport transfer to hotel. The hotel we recommend is located in the Miraflores district. This district is the new cultural and social hub of Lima.  Miraflores boasts many culinary restaurants, local shops, cafes and theatres, making the district popular with travellers and it brings a cosmopolitan atmosphere to your Peruvian adventure. The Miraflores district is also easily accessible to the historical city centre. The distance from Miraflores to the airport is approximately 30 to 45 minutes. The rest of the day is at your leisure.
Day 2 – Cooking Lesson + Sightseeing Lima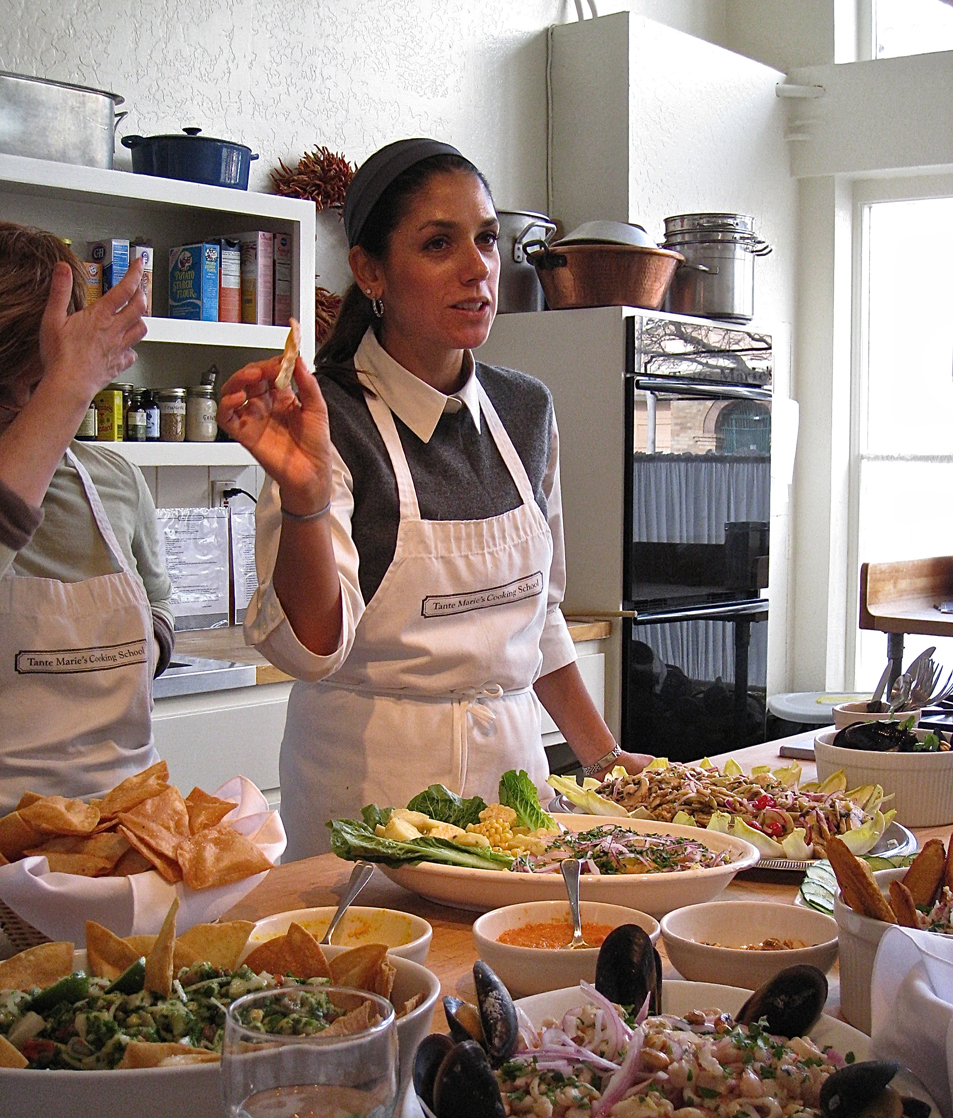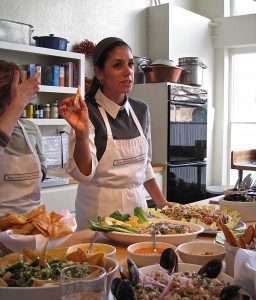 Just imagine what it will be like to-basket in hand- visit a typical market in Lima. The smells and colours are intense and inviting. This day you'll have the opportunity to experience the smells and colours of Peruvian cuisine first hand. Our host will be Penelope Alzamora, a Peruvian chef who studied and worked in Boston and San Francisco before settling back in Lima. First, we will select ingredients (in one of Lima's local markets) from a sea of possibilities: enormous corn ears, splendid peppers, thick-bodied and multi-coloured potatoes. With our dish in mind, Penelope will teach us to choose the best ingredients. After a couple of hours, it will be time to get to work. Our chef will take us home for a Peruvian cooking lesson like no other.
We will cut vegetables, fry onions, blend peppers, season, and mix and serve the dishes we have chosen from a list of typical Peruvian fare. The result is sure to be gratifying. This cooking experience will provide you a delightfully simple and hands-on, yet profound, opportunity to learn about Peruvian culture and history.
After Lunch there is a half day tour to explore Lima's ancient history with its historical sites and museums.
This afternoon you'll discover Lima, a cosmopolitan, bustling, and inspiring city, an heir to a fascinating past and a privileged geographic location. You will be picked up at the hotel to begin a tour of the city's main avenues, boulevards, and squares. The tour will begin with an exploration of Colonial Lima. First, you will stop off at the Main Square, where you will get a chance to explore the square on foot and admire the exteriors of the Government Palace, the Cathedral of Lima, and the City Hall all examples of Lima's still-present colonial architectural opulence.
You will visit the Cathedral of Lima; as you walk through the Cathedral's numerous chapels, you'll travel to the past and discover various architectural styles (from Renaissance to Neo-Classical) and learn about the religious history of Peru. Our tour continues with the visit to San Francisco Convent built in the 17th century and its "Catacombs" ancient underground cemetery of Lima.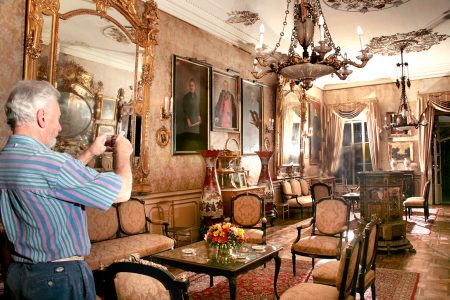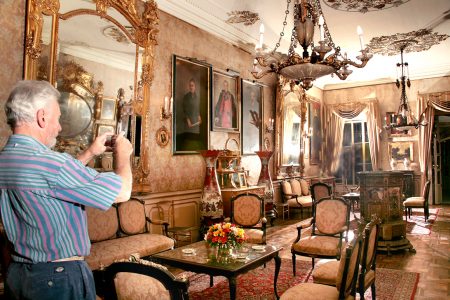 Then, you will visit Casa de Aliaga.
After Lima's founding on January 18th 1535, Captain Jerónimo de Aliaga y Ramírez received a colonial house in the elegant area near the house of Francisco Pizarro, the Spanish Conqueror (Currently the Government Palace). Ever since then the Aliaga family and their descendants have lived in the house, thus making it the oldest dwelling in the Americas that has been home to the same family for 17 generations. As you wander through the beautiful rooms of this old mansion one can enjoy both the Colonial and Republican history of the city of Lima.
Finally, you will leave behind Lima's Historic Center and begin a journey through the streets of modern Lima as head toward the most traditional of the residential zones of the capital: San Isidro and Miraflores. In San Isidro, you will pass through the heart of the city's financial district; soon afterwards, you will travel to the district of Miraflores, a perfect spot to enjoy wonderful views of the Pacific Ocean.
Day 3 – Lima to Cuzco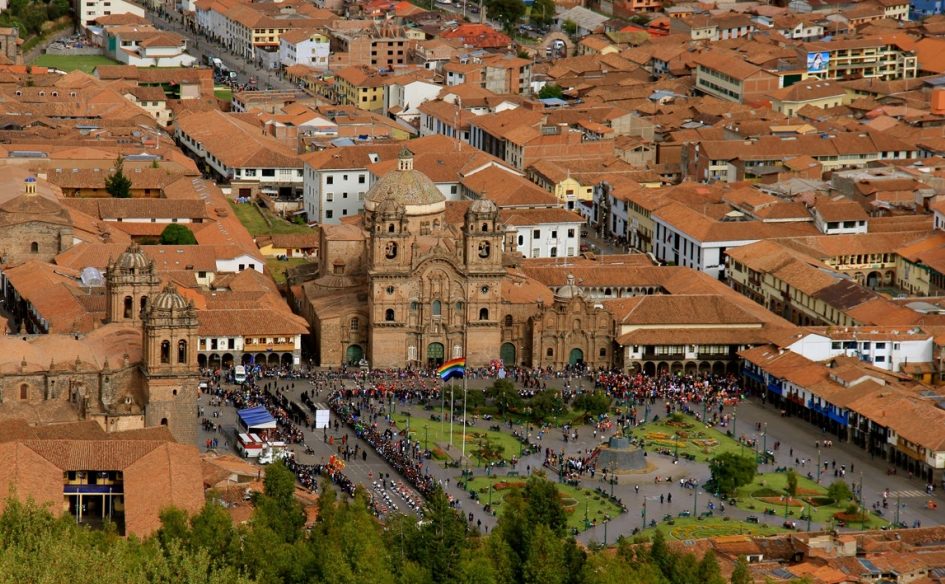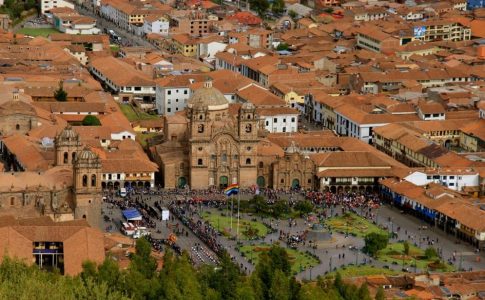 After breakfast, your guide will transfer you to Lima airport for your flight from Lima to Cuzco. When you arrive into Cuzco airport you will be met on arrival and transferred to your Cuzco hotel. Cuzco was the capital of the Inca Empire and has an elevation of 3400m above sea level.  We recommend you spend the rest of first day in Cuzco at leisure to allow your body to adjust to the altitude.
Cuzco is also the archaeological capital of America and for good reason.  It is one of the most important destinations in Peru and the gateway to one of the world's most sacred ruins of an amazing ancient culture.  With a mix of Spanish and Ancient Incan cultures, there are cobble-stoned streets, interwoven stone walls, Incan buildings, Andean Baroque structures from the Colonial Period like the Cathedral.
Day 4 – Sightseeing Cuzco + Nearby Ruins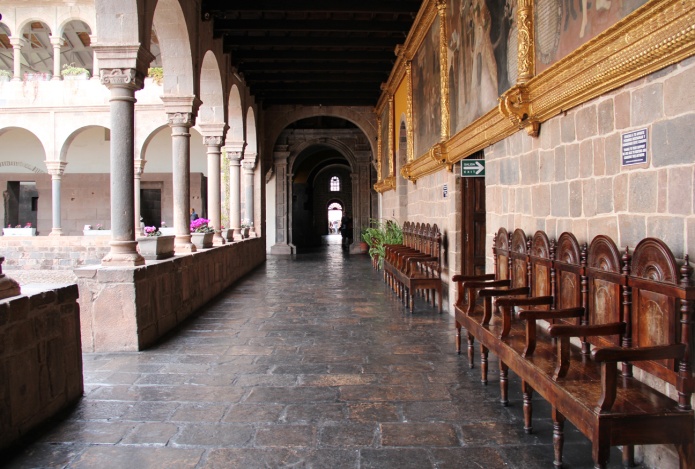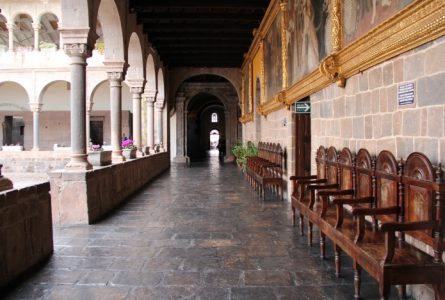 This morning, you'll embark on a journey through Cuzco's Colonial and Pre-Columbian history. We will pick you up from the hotel to begin the exploration of the Imperial City with a visit to one of the most impressive buildings of Incan Cusco: the Korikancha (the Golden Temple) – a temple dedicated to the worship of the Sun God, which interior walls were said to have been covered in gold.
We will continue the day with a stroll through the Main Square, where you will discover the Cathedral and admire its exquisite vestibules and priceless paintings from the Cuzco School of the 17th and 18th centuries.
Afterwards, we will go to the nearby ruins: Tambomachay with their water fountains; Kenko, the religious center; Puca-Pucara, the red fortress, and finally the fortress of Sacsayhuaman, a colossal structure of enormous stones, carved and fitted together with incredible precision.
Overnight in your hotel Cuzco.
Day 5 – Journey from Cuzco to Sacred Valley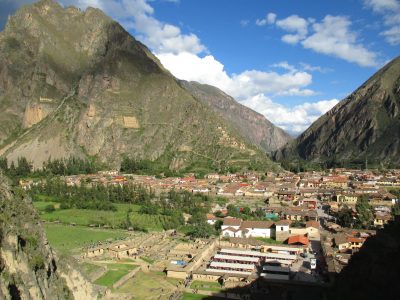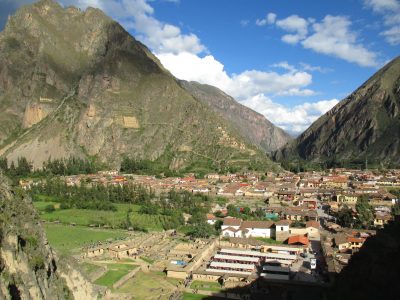 This morning, we will reach Pisac, a beautiful place where Incan and Colonial influences have reached a perfect balance and created the unique way of life of the local inhabitants. You will get a chance to explore this quaint town, famous for its artisan markets where you can find extraordinarily fine jewelry and ceramic and textile craftwork.
Afterwards, we will visit one of the last remaining Incan towns, Ollantaytambo, which was once fiercely guarded by a massive fortress. Discover the large archeological complex of what used to serve as a wayside inn for royal delegations on long journeys. Surviving structures here include multiple walls and towers that were used to protect the citadel from possible invasions. Lunch will be served at a local restaurant. Overnight in the Sacred Valley.
Day 6 – Machu Picchu on the Vistadome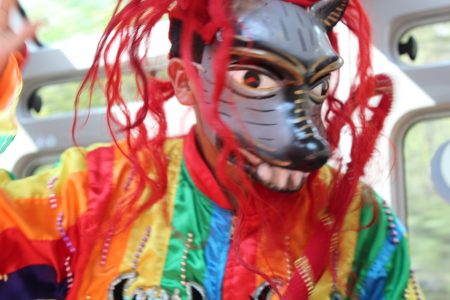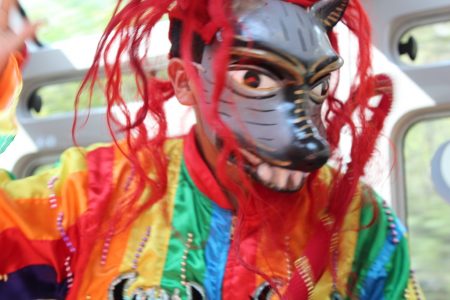 This day, you will visit the Machu Picchu citadel. Depart to Aguas Calientes (Machu Picchu town) aboard a comfortable Vistadome panoramic train, enjoying a spectacular view along the way. Upon arrival, you will board a bus that will take you to the entrance gate of the Machu Picchu citadel.
Rediscovered by Hiram Bingham more than a century ago, Machu Picchu is considered one of the Seven Wonders of the World. Its architectural beauty, spectacular natural landscapes and the energy held in its enigmatic structures will take your breath away.
Follow in the footsteps of the ancient Incans as you explore this magical citadel along with the local tour guide.  Buffet lunch is included at the Machu Picchu Sanctuary Lodge.
Dinner and overnight in Aguas Calientes.
Day 7 – Machu Picchu on the Vistadome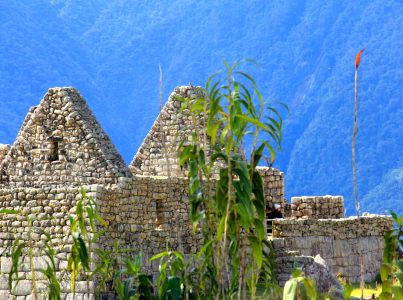 Free day at leisure in Aguas Calientes. You can return to Machu Picchu to continue your exploration of this amazing citadel or you can climb up Huayna Picchu (Optional – not included), which is about 8,920 feet (2,270 m) above sea level. This mountain is famous for being the background of the panoramic view of Machu Picchu, however this peak houses some important archeological ruins connected with Inca complex.
At the scheduled time, you will be taken to the Aguas Calientes train Station to board the Vistadome train back to Cusco. Upon the arrival at the station, our private transfer service will be waiting to take you back to your hotel in the city of Cusco.
Overnight in Cuzco.
Day 8 – Cuzco at Leisure
Free day at leisure to explore around the history-filled alleys, churches and Inca walls of the magnificent Incan capital. Perhaps spend some time for a last minute shopping and grab that souvenir you had second thoughts about. You can stroll through the picturesque neighbourhood of San Blas or dine in one of the many modern cafes, bars and restaurants.
Day 9 – Cuzco to Puno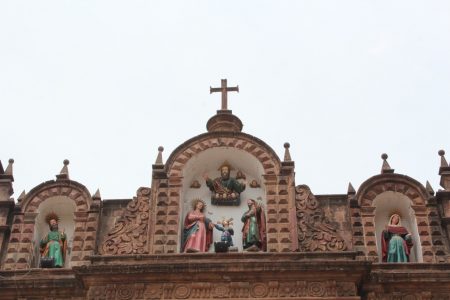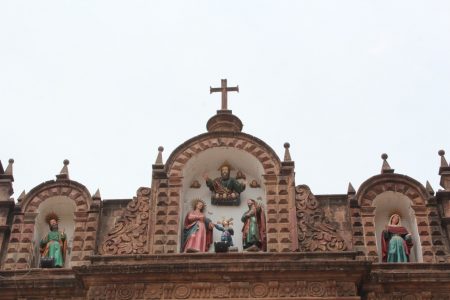 This morning start a trip to the Altiplanic city of Puno. There will be visits en route to The Andahuaylillas Church, built during the 17th century and it is also known as "The Sistine Chapel of America" because of the beauty and profusion of its murals, the ornaments in gold leaf and paintings from de Escuela Cusqueña de Arte; Raqchi, also known as the Temple of Wiracocha, a supreme deity in the Inca civilization; The majestic La Raya pass (road limit between Cuzco and Puno, with a beautiful view of the Chimboya Glacier), and the fascinating Lithic Museum of the Pukará culture, where we can find pottery and sculptures representing zoomorphic figures, amongst which we can see the famous sculpture of the Hatunñaqac, meaning in our language The Supreme Executioner.
Lunch will be served at a local restaurant en route.
Transfer to the Lake view hotel.
Day 10 – Puno – Titicaca – Uros – Puno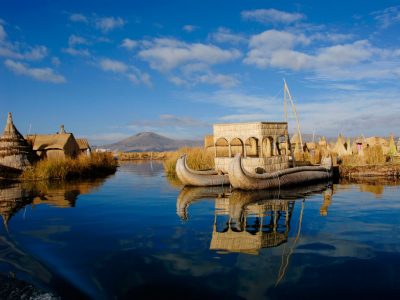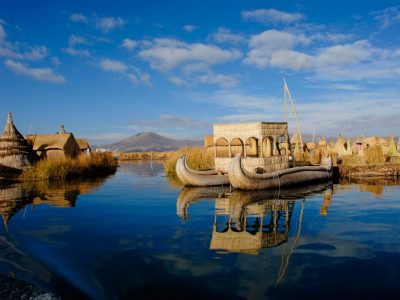 Enjoy an extraordinary journey across the world's highest navigable lake, Lake Titicaca. Travel to legendary places where time seems to have stood still. The first stop will be the Uros floating islands. These are a peculiar grouping of around 40 small islands made totally of totora, a natural reed that grows around the lake. The cheerful inhabitants will invite you to get to know their traditional lifestyle and customs.
Continue to Amantani Island where islanders had organized themselves in order to be able to receive guests in their houses. This island has two prominent hills: PachaTata and PachaMama where they islanders perform ceremonies to expel bad spirits, call abandoned souls and to please their Tiahuanaco totems. Besides these pre Inca temples, there are also Inca remains known as Incachincana and Inca Tiyana.
Overnight in Amantani.
Day 11 – Lake Titicaca – Puno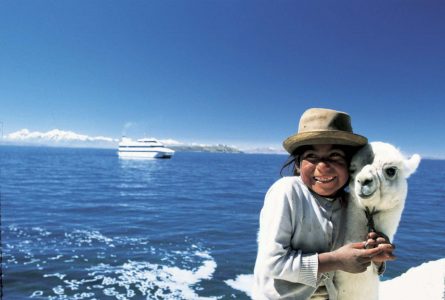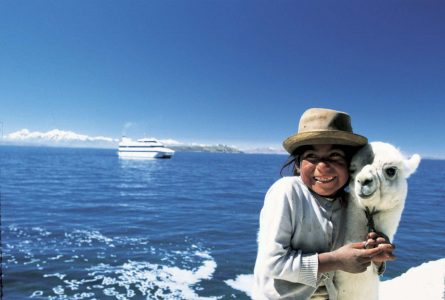 This day we will continue our voyage across the placid waters of the lake until arriving to the picturesque Taquile Island, a peaceful place where old Quechua traditions live in perfect balance with modernity. Discover a landscape distinct from the other islands thanks to the Incan terraces filled with local flowers and crops. The rich colors of the clothing worn by the local inhabitants will amaze you; admire their beautiful hand-made fabrics. Most importantly, enjoy the unbelievable hospitality of the islanders, known as Taquileños, who will make your visit to the island a memorable one.
Before making your way back to Puno, you will have lunch at a local home.
Overnight in Puno.
Day 12 – Flight Puno to Lima – End of program
On the way to Juliaca airport, we will visit the archaeological complex of Sillustani, an amazing pre-Incan cemetery where more than 90 Chullpas or funerary towers (some of them up to 40 feet high), rise up imposingly around Lake Umayo.
Flight from Juliaca to Lima and proceed to the international flights.
Inclusions
Inclusions
Arrival & departures transfers in all cities
Professional cooking class and market visit
All tours as mentioned in itinerary
Professional local English speaking guides
11 nights accommodation in 3* and 4*Hotels – Breakfast included
All meals mentioned in the itinerary
Entrances fee to Machu Picchu and bus tickets (round trip)
Vistadome train to/from Machu Picchu
Excursion to Uros and Taquile are on a standard boat
Flights Lima to Cuzco and Juliaca to Lima
Price based on two adults travelling together
 Not Included
International and internal flights
Airport taxes
Items of personal nature
Drinks (alcoholic and non-alcoholic)
Tips to Drivers, guides and Porters
Health and travel insurances
Meals not mentioned in the program
Entrance to Huayna Picchu
Other services not specified in the itinerary
Airfares
Travel Just 4U has competitive South America Flights to get you to the starting point of your chosen Holiday. Contact one of our Travel Consultants for a full quotation including airfares, stopovers and any additional travel you wish to organize.