Ultimate Amazon
Located in a 200-hectare private reserve within the buffer zone of the Tambopata National Reserve, Refugio Amazonas is a 32-bedroom jungle lodge. It is about four hours from the Puerto Maldonado airport. With its wide variety of A la Carte Activities that include: kid-friendly, soft adventures and science, Refugio Amazonas is great for families. It is also the headquarters of Wired Amazon, our citizen science program. At Refugio Amazonas, guests have the chance to get 'make science happen' by working alongside researchers in the rainforest.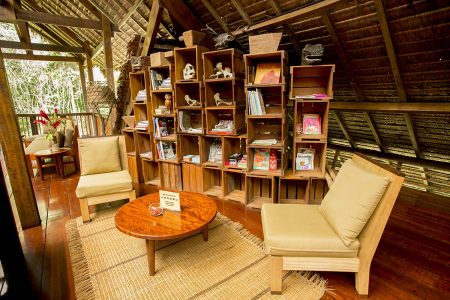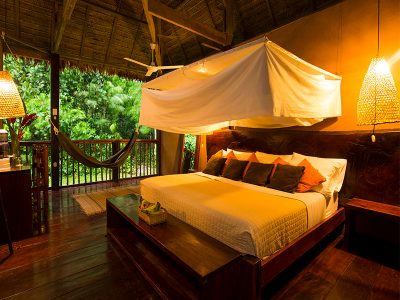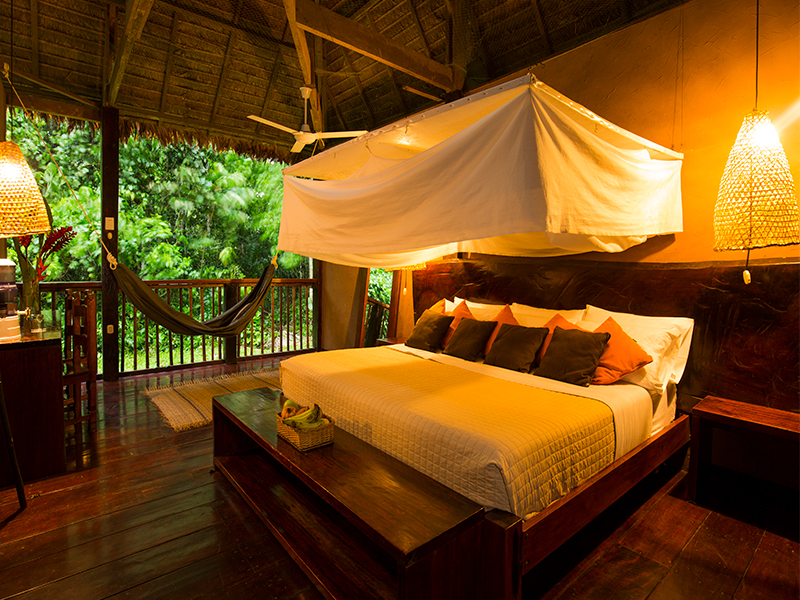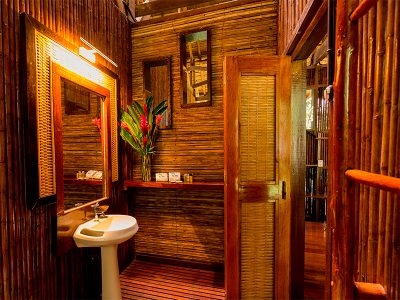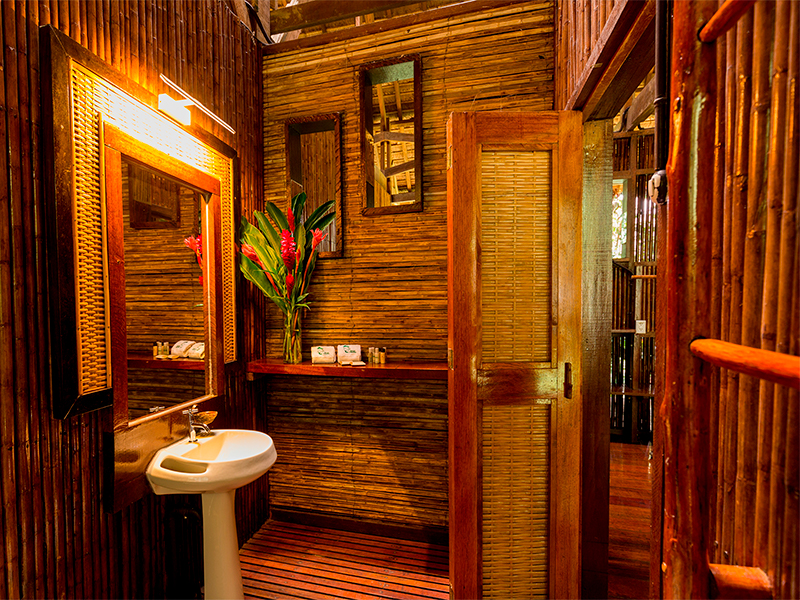 3 Nights Program Overview
| | |
| --- | --- |
| Day 1 | Arrival – Transfer from Puerto Maldonado Airport to Refugio Amazonas: land and river transportation. A la Carte Activities. |
| Day 2 | A la Carte Activities |
| Day 3 | A la Carte Activities |
| Day 4 | Departure – Transfer from Refugio Amazonas to Puerto Maldonado Airport: land and river transportation. |
Itinerary
Day 1 – Arrival in Puerto Maldonado and transfer to Refugio Amazonas.
Upon arrival to Puerto Maldonado, you will be greeted by one or more of our guides and then taken to a waiting vehicle. You will take a short ride to our operations office in Puerto Maldonado where we will ask you to store luggage you don't need. Luggage is hand-carried at various stages in the trip for long distance so we ask you to please limit your weight to 15 kilos (32 pounds apiece). You can pack separate bags and safely leave them at our offices in Puerto Maldonado on the first day so we won't be carrying them around uselessly. Your bag will be waiting for you at the airport the day you leave. After taking care of luggage, we take a 40-minute drive to the Infierno Community Port where we board long, sturdy canoes equipped with outboard motors and head upstream to Refugio Amazonas. The three-hour boat ride is pleasant and often includes our first sightings of macaws, heron, caiman and capybara. Once the boat arrives at the lodge dock, you will have officially arrived in the wild rainforests of Tambopata!
A la Carte Activities.
Day 2 – A la Carte Activities.
A la Carte Activities.
Day 3 – A la Carte Activities.
A la Carte Activities.
Day 4 – Departure to Puerto Maldonado Airport.
After breakfast. Transfer Boat – Refugio Amazonas to Tambopata River Port and transfer Tambopata River Port to Pto Maldonado Headquarters. Finally, transfer Puerto Maldonado Headquarters to Airport. We retrace our river and road journey back to Puerto Maldonado, our office and the airport. Depending on airline schedules, this may require dawn departures.
A la Carte Activities
Activities
Wired Amazon is our citizen science program. From discovering a new species to learning about Harpy Eagle behaviour, guests at Refugio Amazonas can join the Wired Amazon team and participate in ground breaking research that is advancing our knowledge of the rainforest. Each month (on average) a guest discovers a species new to science! Read more about Wired Amazon activities:
Discover a New Species: Join a Wired Amazon team member and help him collect insects at the light trap that will be genetically sequenced. Every month, a lucky guest discovers a new tiger-moth, scorpion-wasp, caddisfly or treehopper species that are new to science!
Amazon Cam: Configure camera traps at a nearby mammal clay lick and download wildlife photos from the past few days to help scientists find out what is present at The Big Grid, our 288 kilometre trail system experiment.
Aerobotany: Aerobotany is where centuries-old classic field biology and 21st-century cutting-edge technology come together, in the middle of the spectacularly diverse and underexplored Amazon rainforest. Join our resident aerobotanist to fly drones over the canopy and classify the photos.
Jungle Night Walk: Taking jungle hikes during the day at our lodges is a wonderful way to spot some of the 8 species of toucans that make their home in the rainforest. It's a great way to watch flocks of parrots and parakeets zip by the canopy tower and experience macaws in the wild. Most monkeys In Tambopata are also active during the day as are other mammals like agoutis and coatis. Nevertheless, most of the 100 mammal species, thousands of insect species, and over 100 species of reptiles and amphibians only come out at night in the Peruvian rainforest.
Macaw Claylicks: Take a boat trip to the Chuncho Clay Lick inside the Tambopata National Reserve to see macaws descend to eat clay lick on clear mornings.
Mammal Clay Lick: Twenty minutes walking from Refugio Amazonas is a peccary clay lick. These wild rain forest pigs show up in herds of five to twenty individuals to eat clay in the late morning. Other wildlife also shows up including deer, guan and parakeets. Chances of spotting them are low but well worth the short hike because we also will have fun camera traps!
Canopy Tower: Our 30 meter scaffolding canopy tower gives you spectacular views of the vast expanses of the Amazon Rainforest. You will have good chances of spotting toucans, parrots, macaws or mixed species canopy flocks.
Overlook Trail: This 2 km trail will take us along the Tambopata River for a great overview. We will show you the differences of a terra firme forest and a secondary forest after passing through both habitats. We will also take breaks at benches that help us witness the Tambopata on its journey through the Amazonian lowlands.
Ceiba Hike: Trees in the Peruvian rainforest can be pretty impressive. A hike through the rainforests around Posada Amazonas and Refugio Amazonas will take you past massive Brazil Nut trees that are 120 feet (40 meters) tall. You will walk past 500 year old Ironwood trees with huge trunks and massive branches used as nesting sites by macaws. You will feel dwarfed by old growth trees with a canopy so tall that birds and other animals are naturally hidden from the ground because they are simply too high up to watch without a telescope!
Ethnobotanical Walk: During a short walk near Refugio Amazonas, you will discover the relationship between local people and plants. Plants are incorporated into the daily lives of local people as food, medicine, clothing and also used as building materials! Interpretive guides lead this walk.
Brazil Trail Nut and Camp: Refugio Amazonas is located in a Brazil Nut forest. This hike is a beautiful old growth patch of Brazil Nut forest that has been harvested for decades (if not centuries) where the remains of a camp used two months a year by Brazil Nut gatherers can still be experienced. We will demonstrate the whole process of the rain forest's only sustainably harvested product from collection through transportation, drying, and on to the products we consume. This hike takes about 2.5 hours.
Sunset Cruise: Sunsets in the jungle are one of nature's most beautiful spectacles, and one of the best places to enjoy them is from a boat on the Tambopata River. In the afternoon, your guide will take you to a boat for an easy-going, 45 minutes ride on the Tambopata. Your guide will talk about the dynamics of this Amazonian river as you watch for rainforest wildlife and see macaws fly overhead before enjoying the jungle sunset.
Jungle Farm Visit: Visit a working jungle farm and a real Brazil nut concession to learn about the way of life in the rainforest. You will taste exotic tropical fruits and discover medicinal plants from the neighbouring local families that we are helping integrate into the ecotourism industry.
Oxbow Lake Visit: Paddle around the Lake Condenado on a catamaran, looking for wildlife such a hoatzin, caiman or horned screamers.
Natural Construction Rooms: Bedrooms open out onto the surrounding rainforest, allowing you to enjoy this diverse ecosystem even during downtime, with wild animals, including monkeys, often visible from the lodge. The dining room is a huge open building with a loft on the second story for an eye-level view of the surrounding rainforest canopy.
Children´s Rainforest Trail: Your kids can enjoy the Amazon´s only trail for children and a playground beside the lodge.
Wellness Center: Enjoy massages and aromatherapy at our wellness center.
Galerie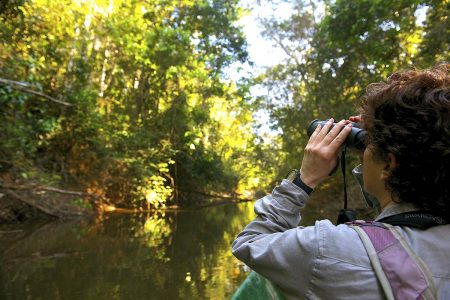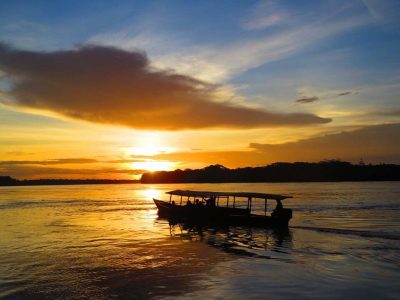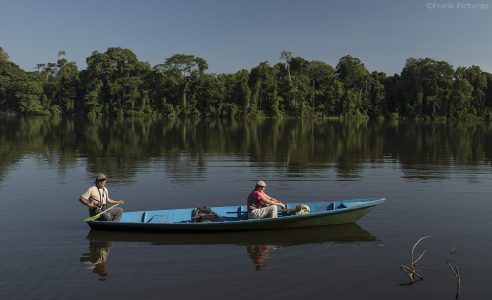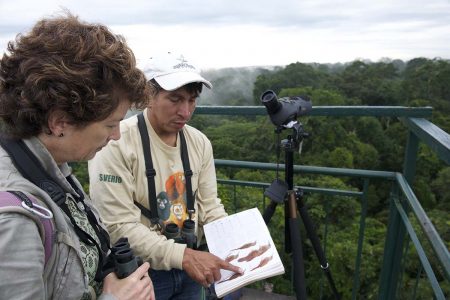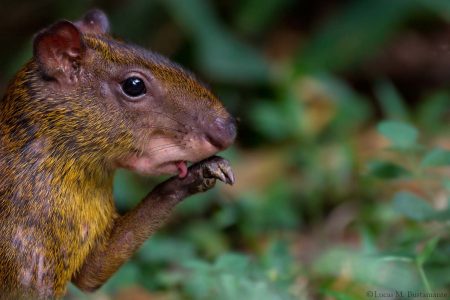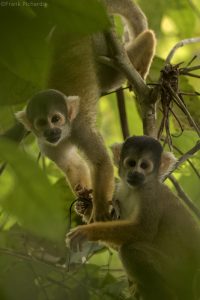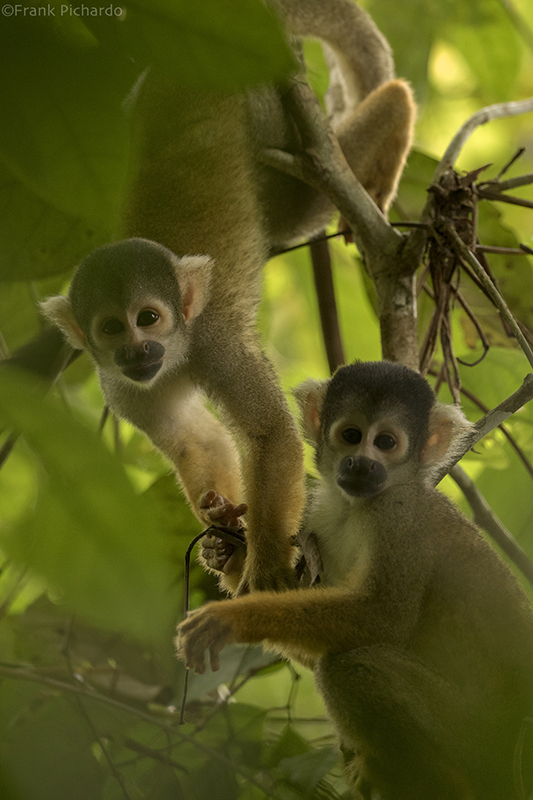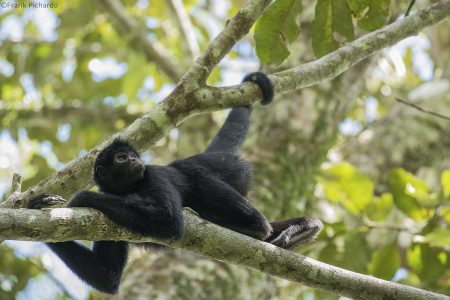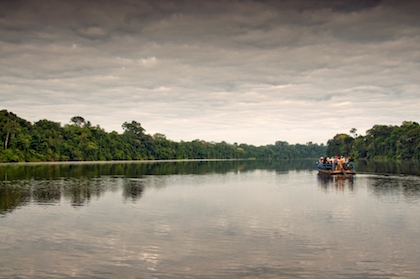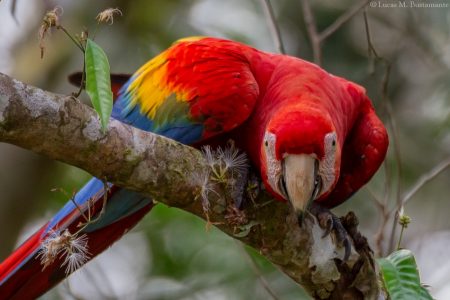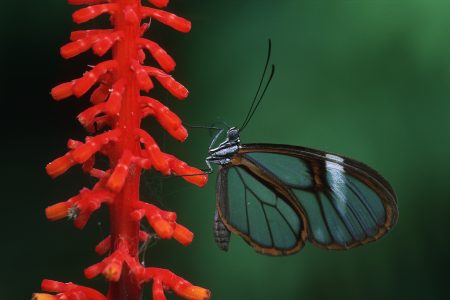 Inclusions
Inclusions
Our room rates let you experience the expedition without worries and include:
Fixed departures transfer from Puerto Maldonado Airport to Refugio Amazonas: land and river transportation.
Guided excursions in groups.
All meals.
Accommodation.
 Not Included
International and internal flights and Airport taxes.
Excess baggage charges.
Items of personal nature.
Alcoholic beverages or bottled water & snack.
Laundry.
Health and travel insurances.
Meals not mentioned in the program
Phone calls or messages.
Tips to drivers, guides and porters.
Other services not specified in the itinerary.
Airfares
Travel Just 4U has competitive South America Flights to get you to the starting point of your chosen Holiday. Contact one of our Travel Consultants for a full quotation including airfares, stopovers and any additional travel you wish to organize.