For many of our featured destinations, independent tailor-made journeys are our recommended way to travel. There are however, some areas of the world where guided journeys provide extra insight and ease of travel.
In 2020 we are offering one small group guided journeys across Central Asia. This guided journey is a fully comprehensive program that will provide you access to remote areas. Below you will find our 2020 itineraries and program inclusions for this guided journey.
September 2020 – The Great Silk Road Adventure with Marion Bunnik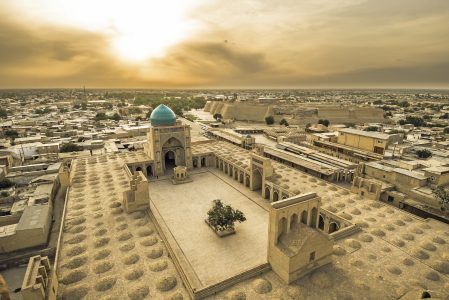 This epic 16 day journey by train takes you through four ancient Silk Road countries – Kazakhstan, Kyrgyzstan, Uzbekistan and Tajikistan.
Covering thousands of kilometres, this adventure of a lifetime leaves no stone unturned.
Encounter the legacy of the Silk Road on this remarkable trip through the ancient world.
Suggested Guided Journeys