For many of our featured destinations, independent tailor-made journeys are our recommended way to travel. There are however, some areas of the world where guided journeys provide extra insight and ease of travel.
In 2020 and 2021 we are offering two small group guided journeys in two very distinct yet both remote areas – Central Asia and Northern Patagonia. Both guided journeys are fully comprehensive programs that provide you access to remote areas. Travelling in a small group setting takes away the stress or worry of organising your own arrangements.
Below you will find detailed itineraries and program inclusions for each guided journey.
September 2020 – The Great Silk Road Adventure with Marion Bunnik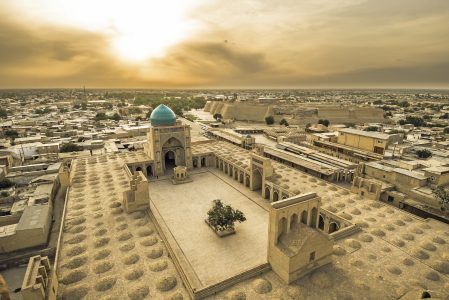 This epic 16 day journey by train takes you through four ancient Silk Road countries – Kazakhstan, Kyrgyzstan, Uzbekistan and Tajikistan.
Covering thousands of kilometres, this adventure of a lifetime leaves no stone unturned.
Encounter the legacy of the Silk Road on this remarkable trip through the ancient world.
March 2021 – Remote Northern Patagonia with Vannesa Urrutia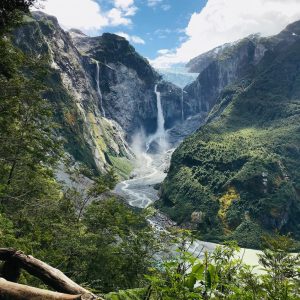 Spend 15 days exploring the isolated corners of Northern Patagonia spanning both Chile and Argentina. The region has a magical hold on visitors which comes from the rain forest, scrub covered steppe, snow-capped mountain peaks, countless glaciers and clear cascading rivers running into turquoise lakes.
Northern Patagonia can be a challenge to explore as the road is mostly gravel and there are limited tourism services.
With Vannesa leading the way, you will receive insider access to the most remote corners of the Carretera Austral (Southern Highway) on an adventure like none other.
Suggested Guided Journeys
Train Journey This epic 16 day journey (from 21 Sept 2020 to 6 Oct 2020) takes you through four ancient Silk Road countries – Kazakhstan, Kyrgyzstan, Uzbekistan and Tajikistan. Covering thousands of kilometres, this adventure of a lifetime… Read more
Northern Patagonia (called Carretera Austral) refers to an isolated and stunningly beautiful region spanning sections of both Chile and Argentina. Its magical hold on visitors comes from the extensive rain forest, the scrub covered steppe,… Read more
From:
AUD $ 7,999
Duration:
15 days - 14 nights
Visiting:
Ancud, Bariloche, Castro, Chile Chico, Chiloe Island, Coyhaique, Esquel, Futaleufu, Peulla, Puerto Bertrand, Puerto Montt, Puerto Varas, Puyuhuapi, Puñihuil, Queulat National Park, Rio Puerto Tranquilo, San Rafael Lagoon, Santiago, Valle Exploradores, Villa Cerro Castillo