Travel Just 4U
Travel Just 4U is a unique online South America travel company based in Melbourne. We service all Australian holiday seekers who are looking for a tailor made holiday worldwide. Though we have a focus on our website on South America travel, our team has also great travel knowledge and experience around the world.
Design your own holiday with us by browsing through our Suggested Itineraries. Personalize your journey depending on how long you want to travel, with whom and what your budget is.
Our Suggested Travel Itineraries will guide you in the direction of your perfect holiday. Please call, email or chat with one of our Travel Consultants so that We can therfore help you to find all the right elements for your next adventure.
Travel Just 4U exists of a multicultural, well-traveled and experienced team expertly led by two travel industry veterans, Bunnik Tours company founder Marion Bunnik and successful business entrepreneur and travel expert Remko Stikkelbroeck. Our online travel company has more than forty years of experience in tour operating, travel guide experience and business management. Our passion for travel is contagious and with our team of experienced Travel Consultants, we will make sure your next independent holiday will be a great success.
Remko Stikkelbroeck, Co-Founder & Managing Director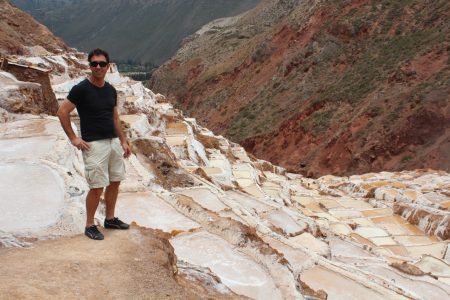 With a flair for travel, Remko was introduced to travelling at a very young age and never looked back. With destinations such as the Caribbean, Africa and Europe, Remko has been exposed to many cultures and speaks four languages. He strongly believes that travelling should be more than ticking 'bucket list' boxes. For Remko, travelling is more about meeting the locals and experiencing "their ways". According to him, South America is an ideal destination as the local population is genuinely interested in sharing their stories. Add to that list food and music and mash it up in the stunning scenery that the continent offers.
Marion Bunnik, Co-Founder & Destination Director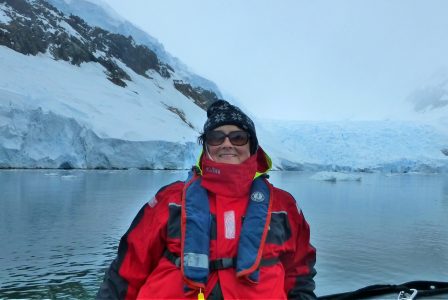 Born a traveller, Bunnik Tours founder Marion Bunnik has always had a keen interest in the world. With more than 45 years experience in the industry, her extensive research and personal experience led her to start up Travel Just 4U. We offer the best in individual travel for those who are keen to enjoy their holiday independent at a time that suits them and with the people they choose.
Vannesa Urrutia, Travel Consultant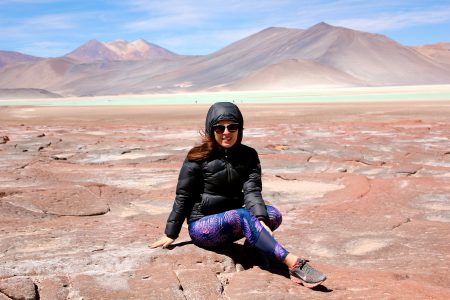 Born in Chile's capital, Santiago, but raised in coastal UNESCO city Valparaíso, Vannesa possesses a love of travel and a passion for adventure. Having worked as a tour guide in Chile and travelled extensively through Argentina, Brazil, Bolivia, Peru, Colombia, Ecuador & Mexico, she is an expert on anything related to Latin America. As well as her travel experience, she has a Higher Diploma in Ecotourism under her belt. Furthermore, Vannesa has taken several ornithological courses specialising in Chilean birds. After spending a year in New Zealand and time travelling through Europe and Asia, Vannesa has settled in Melbourne. Vannesa is adding some of the much-loved Latin flair to the Travel Just 4U office.
 Eulise Silvera, Travel Consultant
Born in Caracas, Venezuela, Eulise has used his home country as a starting point to explore Central and South America in detail! From Colombia, Ecuador and Argentina to Costa Rica, Panama and the Caribbean Islands and a lot in between. Besides the America's, the travel bug has taken him to France, Switzerland, Spain, Italy, Portugal, Thailand and New Zealand. Eulise moved to Australia in 2008 working in Telecommunications but he has returned to the travel industry. He is keen to share his destination knowledge with you. Eulise has an Australian Certificate III in Tourism.
Nicola Wong, Finance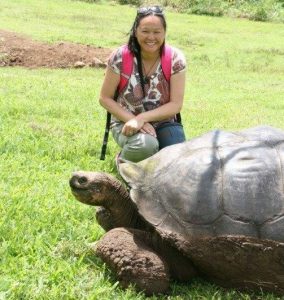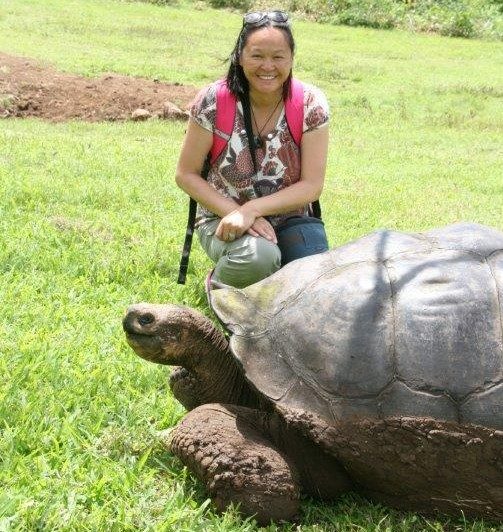 Nicola has been a successful business owner for over 10 years. She has owned, operated, set up, cleaned up and maintained the financial aspect of businesses in many different industries.  Over the years, she has had the privilege to gain a wealth of knowledge about operating a business.  "I've even pulled my hair out working with my husband, who I met while travelling solo through South and Central America".  Nicola has travelled extensively through Central and South America.  Her favourite places are El Chalten in the Argentinian Patagonia and the Galapagos Islands in Ecuador.