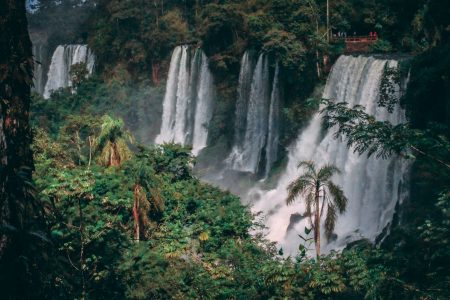 Travel Just 4U's Argentina itineraries explore a vast range of regions, geographies and climates across the country. From the famous, metropolitan Buenos Aires to the remote glaciers of Patagonia, the humid rainforest surrounding Iguazu Falls and the dry, high plains of Salta in the north – Argentina has so much to offer travellers.
Argentina, as with so many other Latin American countries, provides incredible food and wine experiences. Sample stellar wine in Mendoza, indulge with chocolate in Bariloche and find world class 'asado' (barbecue) options throughout the whole of the country.
Did You Know…that Argentina's southernmost city of Ushuaia also serves as the jumping off point for many fantastic Antarctica Expeditions?
Destination Highlights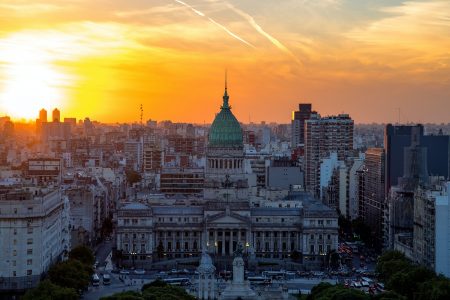 Buenos Aires
The cosmopolitan capital of Argentina was developed with resemblance to a European city. It is known for its gourmet cuisine, fantastic shopping precincts, many nightclubs and plenty of outdoor activities to keep everyone busy.  Buenos Aires is a city like no other. We recommend at least two to three full days to explore.
Iguazu Falls
The falls are some of the most breathtaking in the world. Iguazu means 'Great River' in the indigenous Guarani language and there could hardly be a more fitting name.
The falls border both Brazil and Argentina and after rising in the Brazilian highlands, the Iguazu river runs westward joining some 30 tributaries on its course before merging with the great Paraná river – then plunges thunderously over an 80m high cliff in the midst of virgin forest.
Patagonia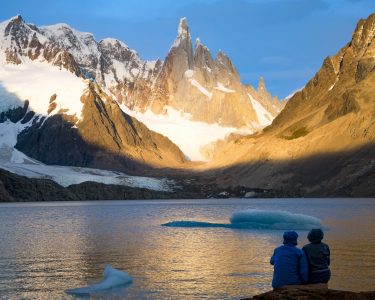 The bottom third of both Chile and Argentina are classified as Patagonia. There are national parks, glaciers, stunning lakes, multi day treks or simple half day walks for those that prefer to explore the outdoors but sleep in comfortable nearby hotels.
The best places to use as a base for exploring the Patagonia region are Bariloche, the northern end of Patagonia, El Chalten and El Calafate near the Los Glaciares National Park, and Ushuaia near the Tierra del Fuego National Park.
There are many more stunning and remote areas to explore across Patagonia. We can arrange self-drive explorations or guided hikes across many of these destinations.
If you prefer luxury accommodation and the remoteness of Patagonia scares you – don't worry! Some of the countries top hotels are located in Patagonia. For those who prefer basic accommodation or a guided camping experience, we can arrange that as well.
Argentina Experiences