Eating Out in Buenos Aires
Buenos Aires has a deserved reputation for excellent beef and wine, but modern day Buenos Aires offers much more than that.
As you'll see if you travel to Argentina's captivating capital city, Porteños (the locals) are a mixed bunch, with influence from Italy, Germany, Spain and indigenous America (among others) and the food is slowly starting to reflect this mix.
Porteños typically eat quite late. Restaurants won't begin to get full until 10 to 11pm when, in the warmer months, people swarm to restaurants to eat outside with a delicious glass of wine.
Be sure to dress smart, Porteños are a well-dressed bunch.
There are fantastic new restaurants opening up all the time in Buenos Aires, but here we've collected some of the outstanding ones, as well as a couple of classics that you can't afford to miss.
Casa Cruz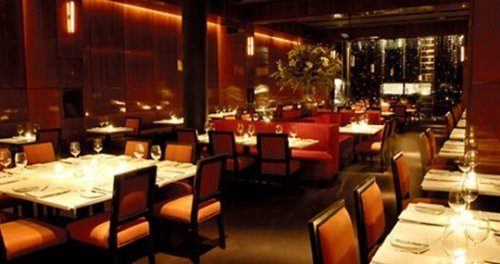 casacruz-restaurant.com
Uriarte 1658, Buenos Aires, Argentina
+54 11 4833 1112
Casa Cruz has received a lot of hype recently as one of Buenos Aires' best restaurants. Fortunately it doesn't fail to meet these high expectations. Casa Cruz is a great place to try if you'd like to see first-hand the exciting directions Argentinian food is going in. Chef Germán Martitegui has a reputation as one of the country's finest chefs and, judging by what he serves up at this modern Argentinian restaurant, that's not too far off.
Tô
Food lovers will go crazy for Tô – a fusion restaurant that serves up a mix of Japanese and French food. Found in the leafy, popular area of Palermo, Tô stands out among the excellent company it keeps in the area with its distinctly modern decor and exquisite cuisine. If you're looking for something a little lighter than a steak, this may just be the place for you.
Costa Rica 6000, Palermo Hollywood
+54 911 4772 8569
Chila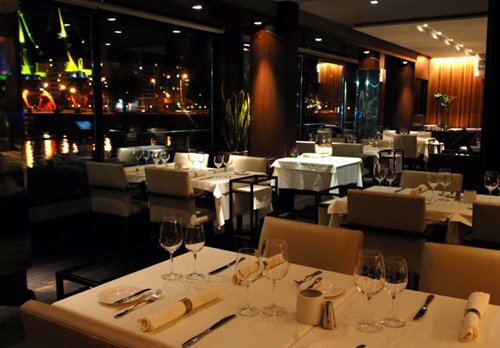 Av. Alicia Moreau de Justo 1160
+54 11 4343-6067
In terms of selling your restaurant based on its influences, you could do much worse than purporting to offer French-inspired Argentinian cuisine.
Chila is fast gaining a reputation as one of the best places to eat in the city and, if its popularity among the trendy jet-set of Buenos Aires is anything to go by, that reputation won't be going away anytime soon. In 2009 the restaurant was presented with the Chef de l'Avenir award by the International Academy of Gastronomy, so you're in good hands.
La Cabrera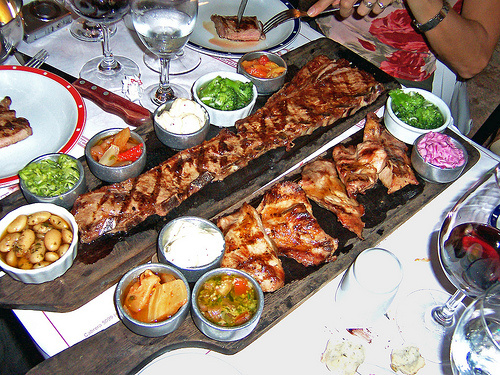 5099 Calle Cabrera, Palermo Viejo
+54 911 4831 7002
If you're looking for some of that traditional Argentinian beef then La Cabrera is an essential stop. Famed among locals and expats for its ludicrously tender (and huge) steaks, the restaurant is so popular that, more often than not, you'll have to queue to get a seat. Be sure to save your hunger for the meal – many people consider La Cabrera's steaks to be big enough for two.
Cafe Tortoni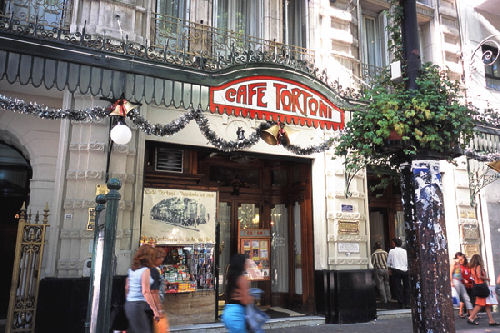 Av de Mayo 825, 1084
+54 11 4342-4328
Cafe Tortoni has a long history (founded in 1858) and was frequented by literary greats such as Federico Lorca and Jorge Luis Borges. It retains its traditional feel and offers the best of Buenos Aires' breakfasts and lunches, as well as delicious coffee.
Come night time you can watch a memorable tango show with a bottle of wine. Buenísimo.