You always hear that The Galápagos Islands are a once in a lifetime opportunity to see lots of wildlife (on land and in the sea) as well as unspoiled beautiful islands. After visiting here, I can tell you that these islands are definitely something special. They are incredibly beautiful, totally unique, and filled with such a diversity of life. I can see why they fascinated Darwin so much.
Day one:
My Island Hopping started from Baltra Airport in Santa Cruz Island where a local guide was waiting for me to start my first day. Our first stop was a short walk through impressive big lava tunnels continued with a visit to the Highlands (Ranch Primicias). This is where I walked amongst the famous giant tortoises and cute Canario Maria birds. After a delicious lunch at the ranch, we headed back to my hotel in Puerto Ayora and a representative from our operator welcomed me and provided a tour introduction for the next few days. After the check-in, I decided to go for a walk and visit Charles Darwin Station on my own and I went to had dinner in one of the local restaurants from the street Charles Binford.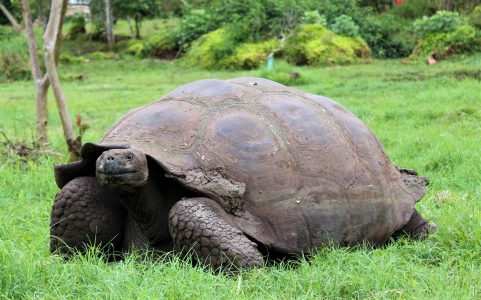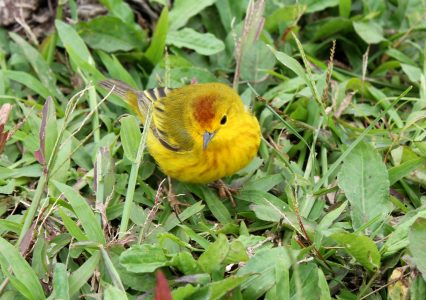 Day two:
After breakfast, I took an early transfer via water taxi to Isabella Island. How beautiful is this island! I fell in love as soon as set foot on it. After check in, I started a walking tour from the hotel to see the endemic Flamingos in a small salt-water lagoon surrounded by beautiful mangroves. After the flamingo encounter,   I also visited the Turtle Breeding Station which is very close to the Lagoon at Punta Cormorant.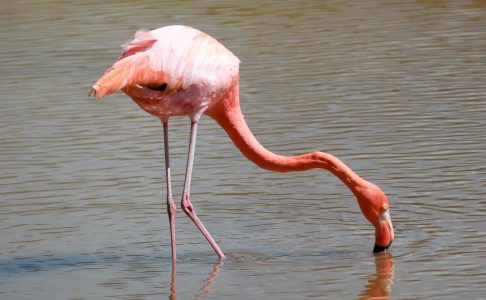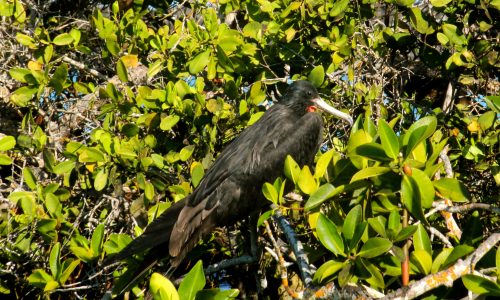 After lunch, I went on a half day tour to Las Tintoreras and this was definitely one of the best experiences during my stay in the Galapagos. In a short time span (around 3 hours tour) we spotted playful Sea Lions, Galapagos Penguins, Blue Footed Boobies, a Magnificent Frigate bird, a huge colony of Marine Iguanas, White Tip Sharks. I also snorkelled along Marine Turtles and colourful fishes.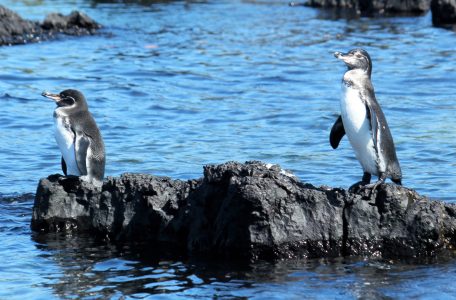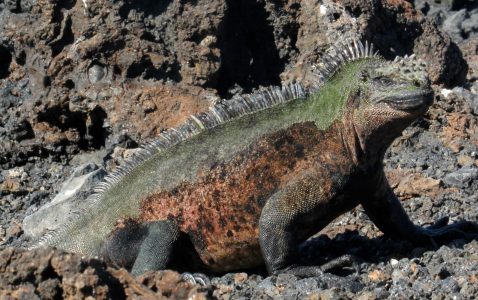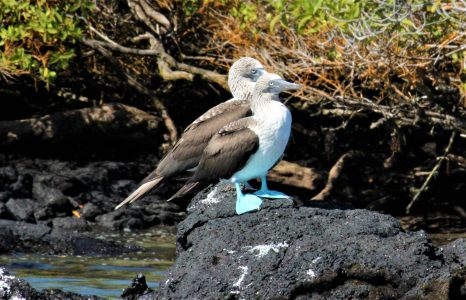 Day three:
The next morning, after a 30 minutes' drive from the township of Puerto Villamil, through some barren lava flows followed by lush humid vegetation, I arrived at the Park Ranges outpost where the Sierra Negra Volcano hike begins.
During the first hour, the trail goes uphill through a different type of vegetation and birds such as Curcuve de Galapagos (Darwin´s muse), Canario Maria and lots of different types of Pinzones can be spotted. Once you get to the edge of the volcano you start to get magnificent views of the 10 km diameter crater. The vegetation gets drier and drier as you move along the rim of the crater. The last part of the hike goes down to Volcán Chico, a collection of small craters which erupted during the 1970´s where you can see fumaroles (steam and gasses coming through the earth's crust) and impressive volcanic landscapes.
Before we returned along the same path, we had a delicious picnic lunch under the protective shade of a large tree.
After this tour, I was transferred via water taxi back to Santa Cruz where I spent two more nights.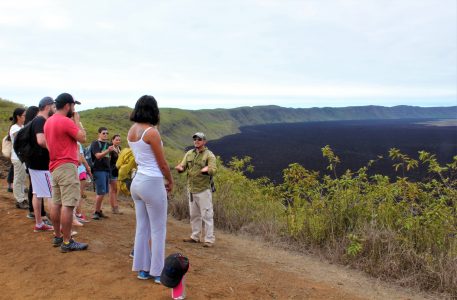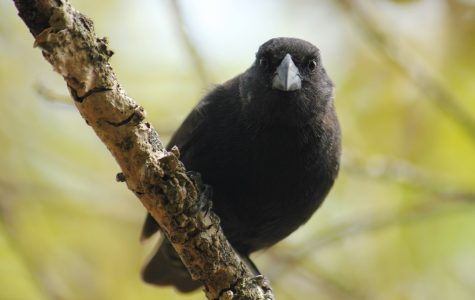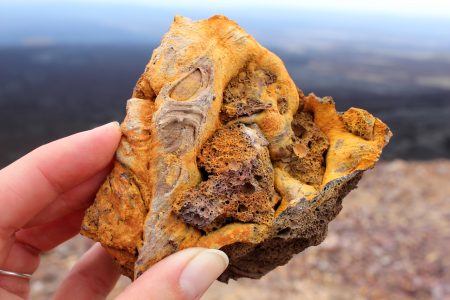 Day four:
Today's tour started with a 30 min transfer to the port where I boarded a comfortable boat, the Narelle, to sail to South Plaza Island. After approximately one hour sailing, during which I saw Manta-rays jumping from the sea, we anchored at South Plaza Island, one of the smallest in the Galapagos archipelago off the coast of Santa Cruz. There were baby Sea Lions frolicking in the rock pools and they were so adorable to watch that I could have sat there for hours. After having taken many pictures of these cute animals playing, we walked into the island and I got struck by the beauty of the colourful red moss that covered the rocks. It almost looks like a carpet and it is only found on this island. On the track, I spotted heaps of Yellow Land Iguanas, Swallow-tailed Gulls, Red-Billed Tropicbirds, Audubon's Shearwaters and Blue-footed Boobies.
We returned to the boat and had lunch after which I had a snorkel and I saw many colourful fishes and even White Tip Sharks. A refreshing way to end this beautiful day tour.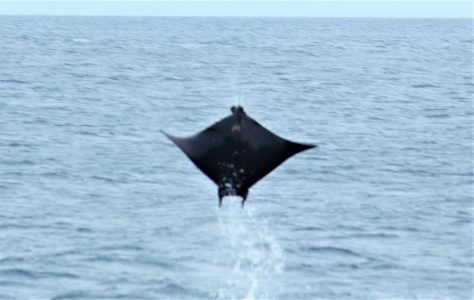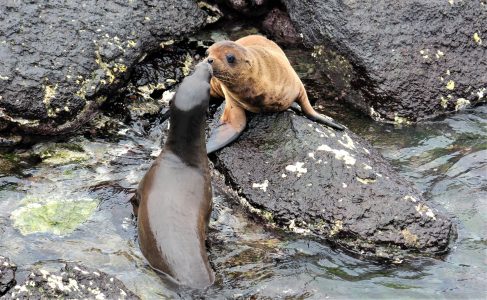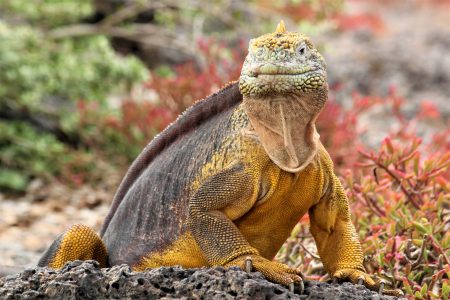 Day five:
Time to go back 🙁
After breakfast, my guide picked me up for an overwhelmingly sad journey back to normality, but before getting there, we made the last stop to visit the Gemelos Craters. These are twin geological depressions amidst a forest of Scalesia (native vegetation) on the highest part of the island. We continued to the airport at Baltra meaning the end of my trip.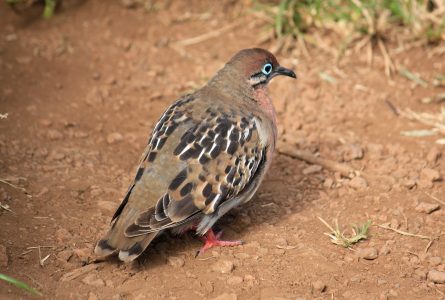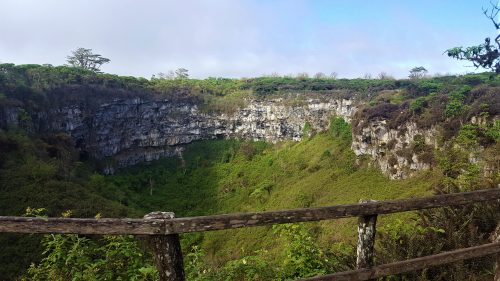 One of the things that I enjoyed most of my "island hopping trip" is that every day after my tours, I had free time to explore more areas of this beautiful islands and I could choose where to try their gastronomy in the local restaurants along the island.
If you plan to visit the Galápagos Islands, I can tell you that it is like travelling to another planet. These islands have the most pristine and well-preserved beauty I've ever experienced. Contact Us for more information.
I can safely say that I have never encountered wildlife so unafraid and curious of humans; it was remarkable.
Galapagos, I will never forget you!
Here are my best shots from the island hopping… Enjoy!