Peru is one of South America's most popular destinations with multiple Off the beaten track spots. As well as travelling to Machu Picchu, crowds swarm here for Peruvian cuisine – considered to be the best in South America. With this popularity, of course, comes the crowd. But you don't have to let the crowds spoil your trip. With our top off-the-beaten-track in Peru tips you'll see the best the country has to offer in peace and calm.
Avoiding the Crowds in Cusco: the best advice is to avoid Cusco before heading to Machu Picchu. In order to do this, grab a taxi and follow these instructions:
The Sacred Valley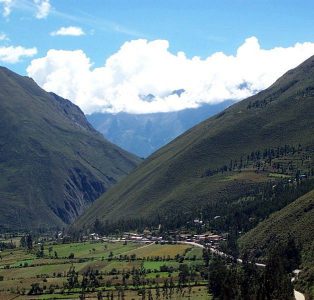 Close to Machu Picchu and Cusco is the Sacred Valley of the Incas. This gorgeous valley will give you a chance to take some memorable photos. This was once the heartland of the Inca Empire, so it's a great chance to see the topography in which the ancient civilization lived before you head to Machu Picchu. As an added bonus, a journey through the Sacred Valley will also take you to Ollantaytambo.
Ollantaytambo
Ollantaytambo is one of Peru's best-kept secrets. It's actually closer to Machu Picchu than Cusco, which is a town you should definitely visit thanks to its fascinating history, but is also often considered to be too inundated with people trying to take advantage of the large amounts of tourists that come through every year.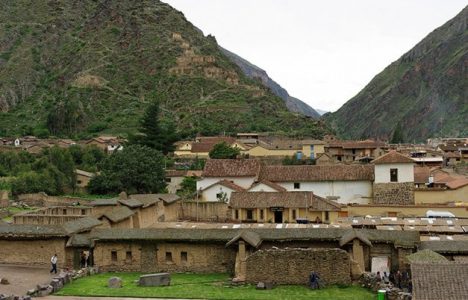 Ollantaytambo is just one hour from Machu Picchu and so if you're an early-riser you can get to the Inca Trail before the Cusco crowds (who are 3 hours away) and have the site pretty much to yourself. The town itself is a cobblestone, rustic place with plenty to keep the visitor happy. Definitely worth a visit.
Having visited Machu Picchu, it'll be time to head to Cusco. Without the pressure of finding your way to Machu Picchu you're sure to enjoy the city a whole lot more.
How to Avoid Crowds in Lima
Go to one of the 50 museums! Lima is a city of museums, which is often forgotten. Many people save their cultural and historical trips in Peru for Machu Picchu, but Peru's capital city has more than 50 excellent museums that give an excellent insight into the country's history, anthropology, nature, culture, art, costumes and much more.
Essential visits include the Museo de la Nación, Museo Nacional de Antropología, Museo Larco Herrera and Museo Amano.
Know your food
Peruvian food isn't world famous just yet, but it's the current culinary darling of the movers and shakers in the world's biggest city and promises to make a mark on Australian shores very soon.
Some restaurants, as with any major city, offer only a poor imitation of Peruvian food at heightened tourist prices, so be sure to do your research before heading out. Also, don't miss out on sampling Peru's excellent street food.
If you're looking to travel to Peru and want the best advice and tours, get in touch with us today for a free consultation or browse our selection of recommended side trips in Peru!